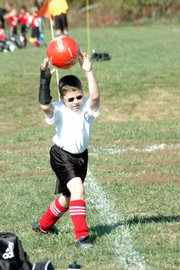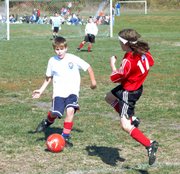 Third place was on the line in the U12 boys division during the Kaw Valley Soccer Association's club league finale Saturday at Youth Sports Inc.
Taking the field were the Bulldogs and Titanium Hamsters and although the game was full of strong defense, the Bulldogs came away with a 2-0 victory.
After a scoreless opening 10 minutes, the Bulldogs' John Clark scored from just inside the penalty area to give his team a 1-0 lead that held until the half.
In the second the defense for both teams stayed strong, but a mishap on the Hamsters' end led to an own-goal, putting the Bulldogs ahead with what would be the margin of victory.
Copyright 2017 The Lawrence Journal-World. All rights reserved. This material may not be published, broadcast, rewritten or redistributed. We strive to uphold our values for every story published.