Photo Gallery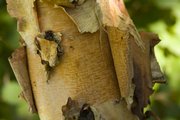 Small wonder: Molly Mulloy's garden
Molly Mulloy can empathize with gardeners who have a petite space, but she'll also be the first to espouse all the wonderful aspects that a limited garden has to offer.
Mulloy's home is a duplex, so she shares half of her yard with the adjacent home. The backyard also runs up against a hill that careens from the back of Alvamar Golf Course, multiplying the complexity of her growing area.
"It's fun to have a small area because people don't know it is here, so when they stumble upon it, it presents a true wow factor," she says.
She's right. I drove by a few times, but I was definitely floored when I took in the full garden. It's a study in layering, which means dividing your area so you don't see everything at once; this method works wonders with a small site.
One technique she has used is spreading discarded rock from the country club and the wooded lot next door to outline beds. It adds a whimsical, jovial feel when you stumble upon a little Stonehenge.
"You don't need lots of sculptures or huge boulders to make an impact," Mulloy says. "Small garden sculptures and smaller boulders make all the difference in the world."
Low maintenance is the key with Mulloy's garden. As the caretaker for her mother, she doesn't want too much fuss in its upkeep. So when she moved in to her duplex, bulldozed the overcrowded area sown with too-big plants and replaced them with more compact and easy-to-maintain flora.
"You have to think small and limited slower growers because you don't want plants that spread fast and take over," she says. "Small, airy plants are fabulous for a small space. With a big yard, you could be experimenting; you go to the nursery and buy lots of items. But with a small garden, you really have to go into the nurseries knowing what you like and don't like."
The key to Mulloy's garden isn't necessarily buying the dwarf varieties of plants but rather keeping what she plants contained. She also tries to maintain interest in the flora from season to season. When vistas are limited, that can be a challenge - spring is usually an easy time to have a beautiful garden, and a thriving summer garden generally ensures a lovely fall space, but winter can be tricky.
To overcome the possibility of having an empty, flat area with a dusting of snow, use one-third evergreens and two-thirds deciduous shrubs and perennials. Choices that keep their dried stems, flower stalks or pods are best for a wintry wonderland.
As the tiny but dazzling water feature nestled by the back patio creates the echoing sounds of tumbling water, Mulloy says, "You know, this garden looks totally different now than it did just six weeks ago. There is a constant change happening that can probably only be fully accomplished with a small garden."
So don't let a limited space limit your imagination. A small garden can change as frequently as your moods, and the few items you use to adorn your small space will have a huge impact.
Great plants for small spaces
Dwarf trees: The best trees for a small space are also decorative
¢ Standard purple leaf sandcherry
¢ Weeping pussy willow
¢ Weeping peashrubs
¢ Cranberry cotoneaster
¢ Peegee hydrangea
¢ Dwarf standard lilac
¢ Flowering almond
Shrubs: Dwarf flowering shrubs add color and contrasting textures
¢ Dwarf fragrant viburnum
¢ Nikko slender deutzia
¢ Miniature snowflake mock orange
¢ Daphne Carol Mackie
¢ Dwarf burningbush
Evergreens: add year-round interest
¢ Dwarf alberta spruce
¢ Adams columnar yew
¢ Dwarf white pine
¢ Dwarf mugho pine
¢ Green Gem boxwood
¢ Green Velvet boxwood
¢ Dwarf golden false cypress
Perennials
¢ Alpine columbine
¢ Coral bell - Petite Pink Bouquet
¢ Dwarf hostas
¢ Liriope
¢ Silver mound artemisia
¢ Black mondo grass
¢ Bee balm Petite Delight
Copyright 2018 The Lawrence Journal-World. All rights reserved. This material may not be published, broadcast, rewritten or redistributed. We strive to uphold our values for every story published.