The Border War 2007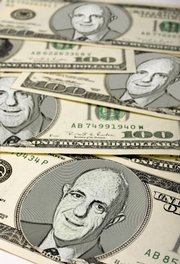 Three Questions with ... Chuck Esposito, who sets betting lines at Caesars Palace in Las Vegas
-->
-->
Turns out moving the final home Kansas University football game to Arrowhead Stadium will end up costing Lawrence merchants and local taxing bodies more than the $713,000 that had been estimated just last spring, an economist said.
But frustration with the relocated "home" game shouldn't overshadow what has been a magical season, one that should more than payoff for retailers, restaurateurs and taxpayers, according to the economist who has studied the financial effects of college athletics on local economies.
"You can look at the glass as half full or half empty," said David Darling, a retired Kansas State University economics professor, who earlier this year crunched the numbers for the Journal-World on the economic effects of shifting the game to Arrowhead. "But, from my perspective, it's a very positive thing that this whole thing has played out the whole way it has.
"There are a lot of winners."
Topping the list: the Kansas Jayhawks, winners of their first 11 games of the season heading into Saturday's titanic clash against Missouri, with the winner advancing to next week's Big 12 championship game and a chance to play for a national championship.
Winning opportunities
Also winning, Darling said, are virtually everyone - businesses included - in Lawrence.
Here's why:
While Darling's preseason study concluded that the community would miss out on $713,000 in revenues by having the KU-MU game moved from Memorial Stadium to Arrowhead, the numbers he used in the document carried a series of assumptions.
None of those presumptions - about the number of fans attending games, tickets being sold, concessions being purchased or other totals for anticipated spending - assumed a perfect start for KU.
So, Darling said, while Lawrence this weekend will be missing out on plenty - a certain-to-be-sold out Memorial Stadium, a day of people visiting local retailers and the national exposure brought by ESPN's GameDay crew perched at the base of Mount Oread - it won't mean money out of pocket.
"It's an opportunity cost," he said.
Instead, Darling said, merchants should focus on the extra business that's come in as a result of KU's unprecedented success. KU's home attendance climbed for the third consecutive season, which put more people in the seats and, with each passing week, left them more likely to spend money.
For example, the Iowa State game is typically a snoozer on the schedule, usually played in chilly conditions and with relatively low stakes. But Saturday's game scored a sellout crowd, with an ABC audience catching a glimpse of the picturesque campus with Jayhawk fans comfortable enough to watch in shirtsleeves or, in some cases, simply blue paint.
Merchants couldn't help but cash in, just as they have been during each of the previous and progressively important six home dates.
"They hit their payday this past weekend - an unexpectedly good payday," Darling said.
Even merchants at odds with KU's athletics department have to give it to the Jayhawks. While Larry Sinks would have loved to have KU playing in Lawrence this weekend, he knows that the added interest and exposure already has boosted sales for his Joe-College.com business.
Credit deserved
While none of the dozens of T-shirt designs he sells even mentions a Jayhawk - Kansas Athletics Inc. is suing Sinks and his company over the use of licensed words and phrases - sales of the shop's football-related T-shirts are up 20 percent from last season, Sinks said. Internet sales are up about 50 percent.
Thank coach Mark Mangino and his team for that.
"I think he's done a heck of a job, and he's the one who deserves the credit," said Sinks, whose most popular shirt styles include one with "The Fighting Mangino's" printed across the chest. "The store's gaining more and more popularity. I feel like we're becoming an Eskimo Joe's (in Stillwater, Okla.). :
"We're getting orders from all over. We've shipped to 39 states."
Jim Marchiony, an associate athletics director who has served on the board of directors for the Lawrence Chamber of Commerce, said that while it would have been "terrific" to play Saturday's game at Memorial Stadium, the athletics department had no regrets about moving the game.
Playing at Arrowhead benefits the department both financially and in other ways, such as helping with future recruiting, Marchiony said.
"This winning makes Kansas a much more attractive program, and you combine the winning with what we're doing with our facilities, and it's easy to see why we've attracted the attention of some very good high school football players - which, in the long run, makes Kansas football stronger," Marchiony said. "That makes Lawrence stronger in the long run, and that's why we've talked about that from day one.
"What's good for the Kansas football program is good for the city of Lawrence."
GameDay to broadcast from Arrowhead
Don't have a ticket to the Border Showdown at Arrowhead Stadium? You can still catch some of the excitement - early - by attending the live taping of ESPN's GameDay.
The set will be in Lot C, which will be open to the public beginning at 7 a.m. Saturday. That way, fans can be in place for SportsCenter coverage from 8 a.m. to 9 a.m., and GameDay's live national coverage - featuring host Chris Fowler and analysts Lee Corso and Kirk Herbstreit - from 9 a.m. to 11 a.m.
Parking for GameDay is free, but everyone - even ticketholders - will be instructed to leave by 11:30 a.m.
The stadium lots reopen at 3 p.m. for pregame tailgating. Cost for parking is $22 for cars, and $60 for RVs. The stadium opens at 5 p.m., with kickoff set for 7 p.m.
KU-mu game coverage all week long
It's the Jayhawks and the Tigers. The final game of the regular season. No. 2 against No. 3.
Leading up to Saturday's 7 p.m. kickoff at Arrowhead Stadium in Kansas City, Mo., we'll give you the details you'll need to cheer on KU. So brush up on the words to "I'm a Jayhawk" and look for these stories:
¢ Wednesday: If you go. If you're heading to Arrowhead, we'll tell you everything you need to know, from how much a hot dog costs to the easiest route to the stadium.
¢ Thursday: If you stay. So you caught KU football fever too late this season to score tickets. You'll be in Lawrence. Where can you watch? And what should you know?
¢ Friday: Anatomy of a rivalry. Does the clash between KU-MU date back to the days of Quantrill and John Brown? Or is it a more recent phenomenon, fueled by the likes of Norm Stewart?
¢ Saturday: The man behind the sunglasses. Just who is KU's head coach, Mark Mangino?
Copyright 2018 The Lawrence Journal-World. All rights reserved. This material may not be published, broadcast, rewritten or redistributed. We strive to uphold our values for every story published.