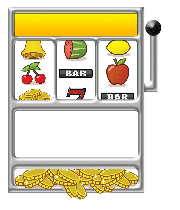 Topeka — Let the arm-twisting and vote-counting begin.
Gambling interests Monday turned up the heat on Kansas lawmakers to approve legislation that would allow development of major casinos and the use of slot machines at horse and dog tracks.
The House approved 64-58 a bill that could set up four major casinos and add 2,200 slot machines at three racetracks.
The measure was sent to the Senate despite the protests of many lawmakers, some quoting Bible verses about the evils of sin.
"For what shall it profit a man, to gain the world and lose his own soul?" Rep. Virgil Peck, R-Tyro, said.
But supporters said revenue from increased gambling could provide dollars to take care of critical state needs without increasing taxes.
Hours after House approval, Gov. Kathleen Sebelius urged the Senate to adopt the bill.
Lawrence lawmakers key
Now the focus is on the Senate, where in 2006 a gambling bill failed on a 16-20 vote.
Two Lawrence senators were key in that legislation's death.
Sen. Roger Pine, a Republican, voted against it, saying he opposed expansion of gambling.
Sen. Marci Francisco, a Democrat, abstained despite being telephoned by Sebelius on the Senate floor, asking her to vote for the bill.
So what do they think of the new bill?
"Until I have a little bit more information about it, I'm not sure where I'm at on that bill at all," Pine said. "I haven't totally said I wouldn't support anything. On the other side of that coin, I haven't found anything that I would want to support."
Francisco said she needed to study the proposal.
She said her major objection last year was that she thought the 5,000 allowed slots at the tracks were too many. The number of slot machines has been decreased to 2,200 in the new bill.
"The most important thing to me is that we do it in a way that limits the detrimental effects" of gambling, she said.
Senate President Steve Morris, R-Hugoton, said the bill's prospects were uncertain at this time in the 40-member Senate, where it takes 21 votes for approval.
"We need to evaluate what's in the bill. We need to see where we are with the votes before we could really proceed," Morris said.
Local benefits, liabilities
If adopted, the bill would benefit Lawrence in a couple of ways.
A portion of gambling revenue sent back to the state would go to local units of government for property tax relief, infrastructure improvement - which could include repairs at universities - and debt reduction.
"This is really our best opportunity to get a funding stream for deferred maintenance," state Rep. Paul Davis, D-Lawrence, said.
The six Kansas Board of Regents universities - including Kansas University - say they need $663 million for repairs at their campuses. So far, lawmakers have failed to come up with a solution to the problem, although some have said the proposed gambling legislation could be a funding source.
The gambling proposal calls for state-owned but privately operated casinos in Wyandotte County, Ford County, Sedgwick or Sumner counties in south-central Kansas, and Crawford or Cherokee counties in southeast Kansas.
It also would allow 2,200 slot machines distributed among three pari-mutuel racetracks: The Woodlands in Kansas City, Kan.; Wichita Greyhound Park; and the now-closed Camptown Greyhound Park in Frontenac.
Voter approval would be required in the host counties before a casino could be built or slots added to tracks.
Gambling proponents said the state eventually could receive $200 million per year.
Under the bill, casino developers would have to invest at least $225 million for the mega-casinos and hotels, and pay a one-time, nonrefundable fee of $25 million. The state would receive at least 22 percent of the casino revenue and 40 percent of the slot revenue from the tracks.
But opponents said the increased gambling would come with a large societal cost through more problem gamblers, leading to bankruptcies and broken families.
"The (gambling) industry is treating Kansas the way it does problem gamblers. It is promising us to be winners. It is handing us cash as we enter the door," said Rep. Forrest Knox, R-Altoona.
Kansas already has a state lottery and four American Indian casinos that operate in northeast Kansas, but the state receives no revenue from those casinos.
Even lawmakers not especially in favor of gambling said the state was losing out on revenue from increased gambling operations in Missouri and Oklahoma.
And they noted that under the proposed bill, an additional 2 percent of the revenue from casinos and slots would go to programs to help gambling addicts, raising an estimated $16 million to $17 million a year.
Copyright 2018 The Lawrence Journal-World. All rights reserved. This material may not be published, broadcast, rewritten or redistributed. We strive to uphold our values for every story published.