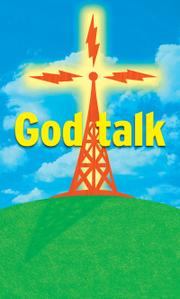 Drive through western Kansas, and chances are you'll have mainly country and Christian radio stations to choose from.
Networks of Christian stations blanket a good portion of the country, allowing listeners to hear preaching, teaching and music that's available any time.
You can pick up plenty of Christian radio stations in Lawrence, too - they're just sandwiched among many other choices on the dial.
As of this month, there's one more option: K-LOVE, located at 96.1 FM. It's a translator for a nationwide network of religious radio stations based in Sacramento, Calif.
"Radio is a unique tool in the sense that it can go places other ministries can't," says Mike Novak, the network's senior vice president. "That's what sets radio apart. It's there 24/7. It's available."
According to a report by McVay Media, based in Cleveland, the number of Christian radio stations grew from 367 to nearly 600 between 1993 and 2005. It also found 7 million people tune into Christian radio at least once a week.
Novak says the growth is in all Christian formats, including the ones that focus more on talk and the ones that focus more on music.
"It's important to note that, unlike many years ago when there was a one-size-fits-all mentality, what we're moving into now is the task of super-serving a segment of the listenership," he says. "It's become a matter of segmentation in the audience."
Music format
K-LOVE, which operates 90.9 FM in Topeka, has 154 noncommercial stations and 143 translator repeater stations in 44 states.
The network uses a hybrid format. It's mainly music, with short inspirational messages played between songs.
Among stations that focus mainly on music, there's a question of how "mainstream" to take the station.
Daniel Anstandig, who wrote the McVay Media report, was out of the country this week and unavailable for comment. But in an interview with RadioWorld, he says the focus still must be on substance.
"There has been a recent movement to position Christian radio stations with 'more music' and 'better variety' positioning that is heard often in mainstream radio," Anstandig says. "These statements are cliche in mainstream radio, and they are even more campy and useless on Christian radio. 'More music and better variety' is not why people listen to Christian radio."
Christian talk
Some networks continue with the all-talk format.
The Bott Radio Network, which operates a total of 50 full-power stations and translators in nine states, is one of those. Programs include Bible teaching, Christian counseling and programs that give news from a Christian perspective.
"The idea is to provide Christian programming for the entire family," says Rich Bott, the network's executive vice president. "We want to provide programs to allow them to grow spiritually, and that will be an inspiration to them. And we want to be a constant source of Christian information through the day."
Bott says Christian radio isn't meant to take the place of attending church.
"We want to be viewed as an arm of the local church," he says. "We want to extend their ministry to impact people's lives during the week. It's certainly not a substitute to physically assembling as a church, but it's an extension of that."
Smaller stations
Like many secular radio formats, many Christian stations are owned by national networks.
But there are still a few smaller stations popping up.
One of those is in Herington, located 30 miles south of Junction City.
But even KJIL, located at 105.7 FM, is part of the Great Plains Radio Network, which also has a full-power station in Meade and 29 translators throughout western Kansas. The stations provide a mix of talk and Christian music.
Mark Hinca, station manager, sees Christian radio as a way for people who aren't religious to come to God.
"Studies have indicated three out of every 10 people listening to Christian radio have no relationship with God," Hinca says. "There's always an opportunity to present the Gospel at any given time."
He says a locally owned and operated station can do more to help local churches with their ministries.
"Is it harder (than being a large network)? Yeah," Hinca says. "Are there a lot more issues? Yeah. But it's effective."
Listener support
Just as they vary on formats, Christian stations also vary on how they pay the bills.
Hinca's station - KJIL - is completely listener-supported. Listeners write checks to the station, as they do with the L-LOVE network.
"We're fueled by the people who listen to us," he says. "We're fueled by the people who resonate with the message."
The Bott Radio Network, meanwhile, has some commercial stations. Its noncommercial stations have underwriters.
"We encourage the listeners themselves to support the Bible-teaching ministries," Bott says. "We don't accept contributions."
'Relevant to people'
At least one sign shows a promising future for stations that play Christian music.
According to Nielsen Soundscan reports, sales of Christian/gospel albums increased 6.75 percent in 2006, while sales in nearly every other category decreased.
And those who prefer the all-talk format say they don't think the demand for their services ever will go away.
"We like to think our format is the only one that's 2,000 years old," Bott says. "As long as the Bible is relevant to the hearts and minds of people, our format will be relevant to people."
Copyright 2018 The Lawrence Journal-World. All rights reserved. This material may not be published, broadcast, rewritten or redistributed. We strive to uphold our values for every story published.