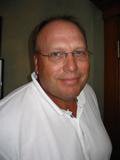 A Lawrence attorney involved in what could be a landmark case in aircraft safety will be featured on national television Tuesday.
Bill Skepnek, who has practiced law in Lawrence since 1989, is one of several lawyers representing three whistleblowers who claim that Boeing and one of its suppliers, AHF Ducommun of Los Angeles, manufactured unapproved parts.
"We think people are being put at risk every day on these airplanes," Skepnek said.
Sunflower Broadband HD-pack cable subscribers can see the story on Dan Rather Reports at 7 p.m. on Channel 220.
A court date has yet to be set for the lawsuit, which was filed in 2005 when the whistleblowers retained Wichita lawyer Corlin Pratt. The case will be tried in U.S. District Court in Wichita.
Along with several attorneys from a Chicago-based law firm, Pratt and Skepnek are serving as co-counsel in the case.
"We've got a great team approach," Pratt said. "It's a case in which there are so many thousands of documents and literally hundreds of witnesses; it's very nice to have the three firms ... and with it the trust that just about any of us could handle any task."
Roughly 50 Boeing 737s, more than two dozen of which were sold to the U.S. military, allegedly have faulty chords, or aluminum ribs that form the aircraft's frame.
"Nothing is more important structurally than chords in an airplane," Skepnek said.
No trial date has been set.
Copyright 2018 The Lawrence Journal-World. All rights reserved. This material may not be published, broadcast, rewritten or redistributed. We strive to uphold our values for every story published.