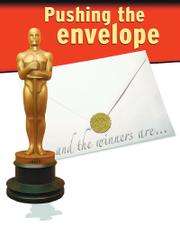 The rest of the picks
Original Screenplay"Little Miss Sunshine"
Adapted Screenplay"The Departed"
Animated Feature Film"Happy Feet"
Animated Short Film"The Little Matchgirl"
Live-Action Short Film"West Bank Story"
Art Direction"Dreamgirls"
Costume Design"Marie Antoinette"
Documentary Feature"An Inconvenient Truth"
Documentary Short"Rehearsing a Dream"
Cinematography"Children of Men"
Film Editing"Babel"
Foreign-Language Film"Pan's Labyrinth" (Mexico)
Makeup"Pan's Labyrinth"
Original Song"Listen" ("Dreamgirls")
Original Score"The Queen"
Sound Editing"Flags of Our Fathers"
Sound Mixing"Dreamgirls"
Visual Effects"Pirates of the Caribbean: Dead Man's Chest"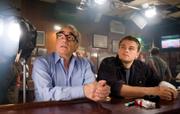 79th Annual Academy Awards
When: 7 p.m. SundayWhere: Sunflower Broadband Channels 9 and 12
It started out in 1929 as a private party thrown at a Hollywood hotel.
Since then, the Academy Awards has turned into one of the largest media happenings in the world. And for the 2007 ceremony, the event has expanded its global scope to an unprecedented level.
That is probably best characterized this year by the success of three Mexican directors - Alejandro Gonzalez Inarritu ("Babel"), Guillermo del Toro ("Pan's Labyrinth") and Alfonso Cuarón ("Children of Men") - whose movies collectively earned a whopping 16 nominations.
Also, three of the major acting nominees (Adriana Barraza and Rinko Kikuchi of "Babel" and Penelope Cruz of "Volver") deliver their performances primarily in another language.
Even Clint Eastwood - the most iconic American actor since John Wayne - is nominated for directing a movie ("Letters From Iwo Jima") entirely in Japanese.
Factor in the glut of British, Canadian and Australian nominees, and it's safe to say that Hollywood is more open to expanding its borders than, say, Pat Buchanan.
How will Oscar's global fetish convert into actual wins for those nominated?
Well ... remember, it's just a thrill to be nominated.
ACTOR
Which actor in this category gained his first taste of fame as a member of the new "Mickey Mouse Club" TV show?
That would be Ryan Gosling, who has expanded his range quite a bit with his role in "Half Nelson" as a crack-addicted junior high school teacher.
Fellow teen stars-turned-respected actors Will Smith ("The Pursuit of Happyness") and Leonardo DiCaprio ("Blood Diamond") return with nominations in movies that don't quite have the weightiness to earn them an Oscar.
Any other year, the delightfully lecherous Peter O'Toole would likely triumph for his career-capping portrayal of an aging thespian in "Venus."
But this is Forest Whitaker's year.
Since his mainstream debut in "Fast Times at Ridgemont High," Whitaker has quietly assembled an estimable body of work in films that are big ("Platoon") and small ("Ghost Dog: The Way of the Samurai") and inexplicable ("Battlefield Earth"). Like last year's winner, Philip Seymour Hoffman ("Capote"), Whitaker is a longtime character actor finally given a larger-than-life leading role. Whitaker's take on dictator Idi Amin in "The Last King of Scotland" is both his flashiest and most morally knotty part to date.
Best Actor (95 percent certain): Forest Whitaker for "The Last King of Scotland."
ACTRESS
My two favorite performances of the year both scored nominations - Judi Dench as the covetous schoolteacher "Notes on a Scandal" and Meryl Streep as the world's scariest boss in "The Devil Wears Prada" - but neither has a chance at the ceremony. (Nor do Penelope Cruz of "Volver" and Kate Winslet of "Little Children.")
Helen Mirren has won every major critics award - literally every one - for playing the icy Queen Elizabeth II in "The Queen." Bookmakers have established her as the single biggest favorite in the history of the Academy Awards. Only Prince Charles is a safer bet for the next Brit to get crowned.
Best Actress (99 percent certain): Helen Mirren for "The Queen."
SUPPORTING ACTOR
Eddie Murphy is the conventional favorite for portraying an aging soul singer in "Dreamgirls." Never mind that the role is about 10 percent acting and 90 percent James Brown impersonation. But I'm counting on the "Norbit" factor to smack some sense into the 6,000 Academy voters. That refers to the other Murphy movie currently playing in theaters. You know, the shoddy, unfunny bomb in which Murphy desperately tries to be entertaining and fails? Yeah, just like all those dozens of other stinkers the comedian has unleashed during the past decades.
No, Murphy doesn't deserve an Oscar for his "comeback." Because he's still back where he was before: in Lowbrow Land.
This category will be decided between Jackie Earle Haley of "Little Children" and Alan Arkin of "Little Miss Sunshine." (Mark Wahlberg of "The Departed" and Djimon Hounsou of "Blood Diamond" are simply outgunned.)
Talk about comeback roles. Arkin hasn't been nominated for an Oscar since 1969. And just a few years ago, former child star Haley ("The Bad News Bears") was delivering pizzas for a living. Haley's nomination is probably reward enough in the eyes of the voters. So that leaves Arkin's turn as the cantankerous-but-supportive grandpa as the most likely victor.
Best Supporting Actor (55 percent certain): Alan Arkin for "Little Miss Sunshine."
SUPPORTING ACTRESS
Everybody loves a rags-to-riches story, and Jennifer Hudson is all that and more. Previously best known as a sixth-place finisher on the third season of "American Idol," the performer single-handedly elevates "Dreamgirls" beyond its soap opera trappings. When Hudson belts out "And I'm Telling You I'm Not Going," it's not only the picture's showstopper, it's also a scene of great acting as her voice, expressions and body language all converge to express a lifetime of hurt.
Her competitors in this category - Cate Blanchett ("Notes on a Scandal"), Abigail Breslin ("Little Miss Sunshine"), Adriana Barraza ("Babel") and Rinko Kikuchi ("Babel") - are all classy, worthy choices. But they aren't in a position to dim the spotlight on Hudson's crowd-pleasing American dream.
Best Supporting Actress (95 percent certain): Jennifer Hudson for "Dreamgirls."
DIRECTOR
Director Martin Scorsese should have won for "Taxi Driver" in 1976 (but wasn't even nominated), "Raging Bull" in 1980 and "Goodfellas" in 1990. However, his six previous nominations have resulted in nada.
It's a safe bet that the New York icon will win this year - but then again it was a pretty good gamble two years ago when most predicted he'd win for "The Aviator." The mob vs. cops drama "The Departed" finds the veteran director expertly working within his comfort zone. While it doesn't have the scope of Alejandro Gonzalez Inarritu's "Babel" or the verite detail of Paul Greengrass' "United 93" - his closest competitors - it is vintage Scorsese. And that ought to be enough this year.
Best Director (90 percent certain): Martin Scorsese for "The Departed."
PICTURE
Could this be the most unpredictable Best Picture race in decades? Yes, and that's because three movies have a legitimate shot. Most years it is rare if even two are vying for the prize.
After removing "The Queen" (too low-key) and "Letters From Iwo Jiwa" (too arthouse) from the mix, that leaves "Babel," "The Departed" and "Little Miss Sunshine."
With its interweaving storylines and gloomy subject matter, "Babel" seems just the type of mondo-serious project that Academy voters usually favor. But I'm predicting the flick will suffer the same fate as the snubbed "Dreamgirls," in which everyone is expecting it to be a frontrunner despite the fact you can't find anybody who really "loved" the movie.
That pits a crime drama versus a road movie about a kid's beauty contest for the ultimate prize. Both have ardent supporters. Both surpassed critical and box-office expectations.
But "The Departed" has one thing going for it that trumps "Little Miss Sunshine": It isn't a comedy.
Best Picture (75 percent certain): "The Departed."
Copyright 2018 The Lawrence Journal-World. All rights reserved. This material may not be published, broadcast, rewritten or redistributed. We strive to uphold our values for every story published.