On the street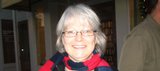 Christmas cut-out sugar cookies, and we drink Santa Claus Coca-Cola while we drive around looking at Christmas lights.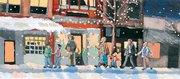 Holiday music events, gift ideas, activities for kids, food, decor & much more!
Chestnuts may roast on an open fire, and visions of sugarplums may dance in your head.
But do you really know what that means, at least culinarily speaking?
Here's a look at some foods that are commonly thought of around Christmastime, though you might be less familiar with their background or, in some cases, just what they really are.
Figgy pudding
In "We Wish You a Merry Christmas," singers demand figgy pudding. And they won't go until they've got some.
Figgy pudding does, in fact, contain chopped figs. (For the uninitiated, figs are a fruit that taste something like a raisin). But it's really more of a cake than a pudding.
It dates back to Victorian times. Several superstitions surround the making of Christmas pudding. One of those says puddings should be made on the 25th day after Trinity (the Sunday before Advent). It also must be made with 13 ingredients, to represent Christ and his 12 disciples.
Wassail
So what exactly are we doing when we sing, "Here we come, a-wassailing?"
Probably giving a toast to someone's health. But, according to Merriam-Webster, we also might be engaging in "riotous drinking."
But wassail also is a noun - it's a type of drink, usually made with wine, beer or cider, spices and usually baked apples.
Traditionally, the concoction is served out of a bowl, like punch. But the exact ingredients of the drink vary widely, depending on who you ask.
Chestnuts
Chestnuts may roast fine on an open fire. But for the sake of convenience, they'll also cook in your kitchen just fine.
Chestnuts are best when plump, meaty and light tan, writes Aliza Green in the "Field Guide to Produce."
The book suggests roasting chestnuts at 400 degrees for 20 minutes, boiling them or deep-frying them. After that process, break away the shell and remove the brown inner skin.
Then, cook them in a popcorn popper or special roasting pan for about 15 minutes. Chestnuts have a wide variety of uses, from main dishes to desserts.
Sugarplums
Merriam-Webster defines sugarplums as, simply, "a small candy in the shape of a ball or disk."
So when the children in "'Twas the Night Before Christmas" were dreaming of sugarplums, they were just wishing for the same thing so many children wish for: candy.
But the Gode Cookery (www.godecookery.com), a site dedicated to Medieval cooking, writes that it's possible the original sugarplums were, indeed, actually candied plums.
Sugarplums, depending on the recipe, also can be made with dried figs, apricots or dates.
Mincemeat
First of all, don't confuse this with meat that happens to be minced (chopped). There is, in fact, no meat in it. At least not these days.
Most modern mincemeat consists of raisins, apples, sugar and spices, such as nutmeg, allspice and cinnamon.
The Web site www.whatscookingamerica.net says the Christmas pie dates back to the 11th century, when Crusaders were returning from the Holy Land with a variety of new spices. Gradually, for some reason, mincemeat developed as a Christmas food.
In the 1650s, English leader Oliver Cromwell declared that Christmas food - and all of Christmas, for that matter - should be abolished, with the thinking that it had become a pagan holiday. That Puritan thought eventually made its way across the Atlantic, and mincemeat pie, among other Christmas traditions, was banned in cities such as Boston, as well.
Of course, that was eventually overturned. But judging by the popularity of mincemeat nowadays, it might be hard to tell.
Mincemeat and more
Mincemeat pie
1 box None Such condensed mincemeat mix
1/2 cup water
1/2 cup brandy
1/2 cup apple cider or juice
4 cups mixed fruit (such raisins and chopped apples and pears)
Drop of molasses
1/2 teaspoon nutmeg
1 prepared double-crust pie shell, not baked
Preheat oven to 350 degrees.
Combine the mincemeat mix, water, brandy, cider, fruit, molasses and nutmeg in a medium saucepan over medium-low heat. Cook, stirring frequently, until the apples and pears are tender and the smell of liquor has dissipated, about 10 minutes. Do not boil.
Transfer the mixture to the pie shell. Place the top crust over the pie and seal the edges by pressing down on them with a fork. With a straw, make a tiny hole in the center of the top crust to allow steam to escape.
Bake until the crust is lightly browned, about 30 minutes. If the edges brown too quickly, cover them with foil.
Remove the pie from the oven and let stand 10 minutes. Best served warm.
Makes 8 servings.
(Note: For a simpler version of this pie, combine 2 boxes of None Such condensed mincemeat with 3 cups of water. Heat and stir until uniform, then transfer to a pie shell and bake. None Such and Crosse & Blackwell also sell ready-to-use mincemeat mix.)
- Source: Associated Press
Figgy Pudding
16 ounces dried figs, stemmed and cut into a 1/4-inch dice
1 3/4 cup whole milk
1 1/2 cup all-purpose flour
1 cup sugar
2 1/2 teaspoon baking powder
1 teaspoon ground nutmeg
1 teaspoon ground cinnamon
1 teaspoon salt
3 eggs
1/2 cup (1 stick) melted butter
1 1/2 cups bread crumbs
1 tablespoon grated orange peel
Hard Sauce:
1 1/2 cup confectioners' (powdered) sugar
1/2 cup butter (1 stick) softened
2 tablespoons brandy
1/2 teaspoon vanilla extract
Preheat oven to 350 degrees. Grease a 2 1/2 quart Bundt pan with spray or butter.
In a medium saucepan, heat milk and figs over medium-low heat, but do not bring to a boil. Cook for 10-15 minutes, stirring occasionally. The figs will perfume the milk, and the milk will soften the figs. The mixture may look curdled, but don't worry.
In a medium bowl, mix flour, sugar, baking powder, nutmeg, cinnamon and salt.
In your mixing bowl, beat eggs 1 minute on high. Reduce speed to low and add butter, bread crumbs, orange peel and warm fig mixture.
Slowly incorporate flour mixture. Beat until just blended. Spoon the mix into the greased Bundt pan. If using an intricate mold/pan, push mix deep into all crevices so it will take the shape when baked. Level top as much as possible. Cover the mold with a piece of aluminum foil greased on one side, greased side down.
Place the mold in a roasting pan and place on oven rack. Fill with hot tap water 2 inches up the side of the mold.
Bake for 2 hours or until the pudding is firm and it is pulling away from the side of the Bundt pan.
Make the sauce by mixing all the sauce ingredients together until creamy.
Remove the pudding from the water bath. Remove the foil and cool on a wire rack for 10 minutes before unmolding. Invert Bundt pan onto a serving plate/cake stand and remove mold. It should come away easily.
Serve warm with sauce. The sauce is more like frosting at room temperature, but if you heat it a bit, it will melt.
Makes 12 servings.
- Source: Gwyn Mellinger
Chestnut and chicken salad
2 cups shelled raw chestnut meats
1 large can of cooked chicken, drained
2 stalks celery, chopped
1 roasted red pepper from jar, drained and chopped
2 tablespoons salad dressing or mayonnaise
Salt and pepper to taste
Prepare fresh chestnuts for shelling and boiling.
Boil shelled chestnut meats in chicken broth or water about 9 minutes or until meats remain slightly crunchy, drain. Let meats cool and then coarsely chop the meats.
Combine meats and other ingredients in a bowl and mix in small amounts of mayonnaise until a creamy but not runny consistency. Refrigerate for at least 2 hours. Serve salad as an appetizer spread with crackers or use as sandwich filling.
- Source: University of Missouri Center for Agroforestry
Wassail
2 quarts lager-style beer
5 ounces simple syrup
3 ounces lemon juice
1 teaspoon freshly grated nutmeg
1 teaspoon grated fresh ginger
1 quart dark rum
Apple slices, for garnish
Lemon slices, for garnish
In a medium saucepan, combine the beer, simple syrup, lemon juice, nutmeg and ginger. Heat over medium-high until hot, about 8 to 10 minutes. Do not let it boil. Add the rum and stir well.
Place the apple and lemon slices in a heat-proof punch bowl. Add the punch and stir three times.
- Source: Associated Press
Copyright 2018 The Lawrence Journal-World. All rights reserved. This material may not be published, broadcast, rewritten or redistributed. We strive to uphold our values for every story published.