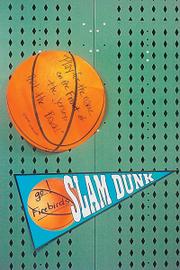 Photo Gallery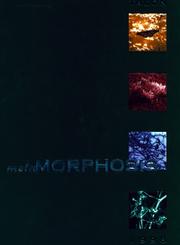 Past covers of Free State High School's yearbooks
Firebird highlights
¢ Spring 1994: Voters approve a $25.8 million bond issue for building the city's second public high school.¢ Spring 1995: The school district buys 67 acres for $1.3 million northeast of the intersection of Sixth Street and Wakarusa Drive from what was then the property of the family of the late Henry C. Bauer, an insurance executive. Construction begins soon after.¢ Spring 1996: Joe Snyder is named principal, coming from Turner High School in Kansas City, Kan.¢ Fall 1997: Free State High School opens at 4700 Overland Drive. The school is named in honor of Lawrence's role in Kansas entering the union as a free state in 1861. The Firebird is chosen as the school mascot, and the school colors are green and silver. ¢ 2004. Free State wins the state Class 6A championship in swimming.¢ 2006. Free State wins the state Class 6A championship in baseball.¢ 2006. Free State receives the first World Company Cup, sponsored by the parent company of the Journal-World, for winning the most cross-town varsity sports contests (17-10) played between Free State and Lawrence high schools.¢ 2007: Free State wins the state Class 6A championship in four-speaker debate.¢ 2007: A new $1.8 million addition to Free State's west side is finished, bringing industrial and technical classes to the school in woodworking, metals and welding, and more.
Joe Snyder had to do some calculations. But Free State High School's first and only principal found the key number: 2,777.
That's how many students have gone through the first nine graduations and received diplomas from Free State High School.
"It will be over 3,000 at the end of the year," Snyder said.
As he reminisced about the school's first decade, it was clear that the number of graduates is only one figure that Free State can use as a benchmark during its first 10 years.
Since Free State opened in 1997, there have been thousands of memories generated by sports seasons, proms and dances, musical performances and special interest clubs.
"I feel the most pride when kids accomplish something, when they're successful," Snyder said.
During its first decade, Free State has rolled up three state Class 6A championships: boys swimming in 2004, baseball in 2006 and this year in four-speaker debate.
This also has been a breakthrough year for Free State in the marquee sports, as teams have earned the school's first-ever state playoff victories in football and in boys and girls basketball. And the bowling team took second in state.
In 2006, Free State won the World Company Cup, a honor given by the parent company of the Journal-World to the winner of the most varsity sports contests played between FSHS and Lawrence High School.
Snyder said the school also just put up an Academic Wall of Fame that shows National Merit Scholarship finalists and valedictorians from the last decade.
"We've also had multiple third-place showings and a second-place showing in (state) Scholars Bowl over the time," he said.
Celebration
Throughout this year, Free State has been celebrating its 10th anniversary in small ways.
But as the final months of the school year wear on, more formal events are being planned, said Jane Rock, who teaches family and consumer science and sponsors the school's Student Council.
"Now it's really kind of time to do something," Rock said.
Rock is envisioning a week of activities in the last week of April. Students will come up with a name for the special week.
"'Ten Year Celebration' sounds pretty boring to me," Rock said, laughing. An advanced placement art class is designing a poster for the week of events, she said.
Among the events:
¢ An all-school birthday party. "It will be a time where kids can come together and we'll have gaming types of activities," Rock said. The events will be on one of the school's outdoor sports fields.
¢ Tours. "There's a plan for tours because our building has changed from the original campus," she said. "Now we have the career technical addition that has just been completed. That's going to be a real important area for our students who choose that line of study."
¢ Arts celebration. "We'll have a night where you can come and see the projects the kids have done this year," Rock said. Free State also will display artwork the school has purchased from past students, she said.
¢ A look back on Free State's graduates. "My students are going to do 'Where are Free State graduates?'" Rock said. Students will research the careers and accomplishments of the school's graduates.
"I think they're going to find there are quite a list of accomplishments beyond high school that our students have obtained," Rock said. "I'd like to think those strong endings started from a solid education."
¢ Community recognition. Rock said she is also working with Randy Fillmore, Free State band director, to have an evening of celebration at the school for people who have been key to its overall success.
"I'm thinking of people who are like booster club chairpeople, certainly people who are our Friends in Education winners over the years and retired teachers," Rock said.
She envisions one of the school's select music groups to perform in the background.
"It will be something special, but it will take place at Free State," Rock said. "We couldn't be where we are today without the community involvement. I think it's really important that we thank them and for them to be a part of that celebration."
Developing an identity
Rock, who has been at the school for 10 years, said she's seen many changes since the first year, when the school opened with a little more than 800 students at the campus at 4700 Overland Drive.
"Free State was relatively small that year," Rock said.
Seniors in the school's attendance area could decide whether they wanted to attend Free State or finish their final year at LHS.
Snyder said the growth hasn't been that dramatic after the school's second year.
The school now has about 1,250 students, drawn from students who live north of 15th Street/Bob Billings Parkway. Students who live south of the boundary are in the LHS area.
However, there have been improvements made on the campus, such as the new tech wing built this year.
"We just opened that up," Snyder said. That wing, on the west side of the school, holds classrooms for the industrial technical courses, including wood construction, welding and metals, and auto mechanics and agriculture program.
In past years, students who wanted to take career technical classes had to drive across town to take classes offered at LHS, Snyder said.
"They'll be here now. And that will be a big boon to our kids."
Becoming stronger
Rock said she has seen more students enter leadership roles than she did when the school opened.
"And part of that is that we've developed more of an identity, more of a purpose. We have much more name recognition, even within our Sunflower League schools."
Other schools in the league see Lawrence as being strong in certain areas, such as in athletics and the arts, Rock said.
"Our arts are probably second to none," she said. "Our music groups have never received less than a '1' rating at state competitions."
Academics also have been high, she said.
This year, the school received a state Standard of Excellence rating for its reading scores on the annual state assessments.
The school regularly has several students named National Merit Scholars each year. And many of the students in FSHS career technical programs have gone to state and national competitions in fields such as drafting.
"It's very easy for kids to find their niche, to find something they can excel in," she said. "That's probably what I'm most proud about at Free State."
The sign of a strong school is that many students have found their place to connect and be involved, she said.
For example, the school's special interest clubs have grown from 10 the first year to more than 60 this year, allowing more students to find a connection, she said.
"We know that the more that kids feel connected with their school, the higher their success rate in the academics," Rock said.
Rock praised the custodial staff for keeping the building looking new. And she praised the school's teaching staff.
"I am truly in awe of so many of the teachers at Free State," she said.
In the last 10 years, Free State has had four of the district's Secondary Teachers of the Year - including Rock, who was honored in 2006. Several teachers from the school have won the district's Legacy Award.
"I would have to say that all the schools I taught at were very good," Rock said.
Before joining the Lawrence school district in 1997, Rock had taught in Olathe, Cheney and Ottawa for 17 years. She also taught for a year at West and South junior high schools.
"But I would have to say that Free State put the exclamation mark on a career," Rock said. "It's truly the best place to be."
Copyright 2018 The Lawrence Journal-World. All rights reserved. This material may not be published, broadcast, rewritten or redistributed. We strive to uphold our values for every story published.