I don't want to sound like a broken record here, but I'm really starting to get annoyed. If I see one more gigantic SUV that barely fits on its allotted side of the road, and behind the wheel is some 4-foot, 11-inch woman - by herself - rolling around town shopping, I'm going to have a fit of environmental rage. And I'm really a pretty passive person.
But I'm embarrassed about the way many Americans seem to have a sense of entitlement that tends to be at the expense of our planet. The going attitude seems to be that if we can afford it, it shall be ours.
Maybe instead of using all that extra cash for palatial homes and massive automobiles, we should shell out a little dough to protect the Earth.
Earth Day is this weekend, and, for the first time in history, humans are depleting the planet's resources faster than nature can renew them. I don't think that's what Sen. Gaylord Nelson had in mind when he created the day more than 35 years ago.
Americans really take the Earth for granted, says Karl Brooks, associate professor of history and environmental studies at Kansas University.
"Many blinders keep us from seeing that natural systems are indifferent to humans' survival and will respond to our interventions in ways that will ultimately make our survival more difficult," Brooks says. "Climate change is the most noticeable and recent example. But changing the culture is hard - harder, I think, than manipulating nature - so we prefer to keep tinkering with the Earth instead of reconsidering our own ideas, values and practices."
The Earth always has fluctuated with climate change, which scientists study through sediments, fossils and layers of mud and sand on river and lake bottoms. Bubbles of ancient air trapped inside glaciers record past atmospheres, and rings in ancient trees provide evidence of what climates have been like.
So, you might ask, if the climate always has been changing, why should we be worried now? Because the Earth is warming faster now, and life here may not have time to adapt to the rapid change.
Waste of energy
It seems like a no-brainer. Flowing water, blowing wind and shining sun create energy naturally. Do you see where I'm going with this? Conservation is key. Many experts say that humans could conserve 70 percent to 90 percent of the energy we use today.
OK, sign me up.
Sarah Hill-Nelson, owner/operator of Bowersock Mills & Power Co. and a representative for Zephyr Energy, says renewable energy insures that the air we breathe is a little bit cleaner.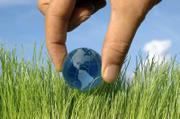 "For every kilowatt of clean energy we ensure goes on the grid," she says, "that is a kilowatt of polluting energy we take off."
Yes, renewable energy is about 15 percent more expensive, but if you're paying $70 to fill your enormous gas tank, what's a little extra to save our air? Because of legislation, people actually don't have much choice about the type of energy they consume, and there are no financial incentives for utility companies to provide renewable energy and promote conservation.
"Anyone can support regional renewable energy by buying Zephyr Energy," Hill-Nelson says. "The average U.S. household produces 35,000 pounds of greenhouse gases per year. People can purchase as few as two Green Tags online ($40), which is the equivalent of removing 2,800 pounds of greenhouse gases from the atmosphere."
Living in Lawrence, one is often confronted by frustrating differences. For example, the state of Kansas is about to grant a permit to build what will be the largest new coal-fired power plant in the nation in Holcomb. The winds will bring those carcinogenic pollutants straight to Lawrence.
Meanwhile, the Lawrence City Commission is discussing putting us on the map environmentally, Hill-Nelson explains, by becoming the seventh city in the country to be an EPA Green Power Community.
In the relatively new program, communities become partners by buying a certain percentage of renewable energy, launching a campaign encouraging public use of renewable energy, and meeting 2 percent of their energy requirements through renewable sources.
"Also, keep in mind that Kansas is third in the nation in terms of our wind energy, but we have done very little to develop it," Hill-Nelson says. "It requires money and political will."
Ch-ch-ch-changes
On April 22, 1970, the first Earth Day was conceived, and 20 million people gathered to celebrate. The American people finally felt like they had a forum in which to discuss the state of the planet and make it a political issue.
But it saddens me that I only ran across one major event in Lawrence to commemorate this day, and that was a fashion show that advocates clean water in Kansas.
I think we can do better. Brooks does, too.
"Earth Day changes come in two categories: easy and harder," he says.
The easy ones are easy to list, he says, and include driving less, walking and cycling more, seeking smaller accommodations that use fewer resources to maintain and accepting more natural weather variations by adapting with low-cost technology - like a sweater when it's cold and resting in the shade when it's hot. We also can learn more about the Earth by observing and listening, and feeding ourselves with simple foods that require less packaging and manufacturing energy.
Harder to accomplish, Brooks says, are forming preferences for political candidates who are willing to make hard environmental choices, investing in businesses that strive to diminish their demand on natural systems, choosing to live in ways that acknowledge other species' needs, deriving pleasure from human-powered activities and teaching our children to have respect for nonhuman species and the livelihood of plants.
I want to garden forever. I want to pass on heirloom plants to my son, just as my grandmother did for me. I want the polar bears to have a little bit of ice to rest upon. I want my carbon footprint to be practically nonexistent. I want to be a contributor for better, not a consumer of "stuff".
I think a lot of Lawrencians want these things, and I know that Mother Nature could use a helping hand.
Planet-friendly resources
Want to be more planet friendly? Check out these resources for guidance:¢ www.zephyrenergy.org: Find out your carbon footprint with the carbon calculator, and purchase Green Tag items.¢ http://www.kansas.sierra club.org/wind/nosweatbrochure.pdf: Provides good tips on consuming less energy.¢ "It's Easy Being Green: A Handbook for Earth-Friendly Living," by Crissy Trask (Gibbs Smith, 2006, $12.95)¢ "Big Coal: The Dirty Secrete Behind America's Energy Future," by Jeff Goodell (Houghton Mifflin, 2007, $14.95)
EARTH DAY EVENTS¢ Third Annual Earth Day Fashion Show, presented by LADA Aveda Salon & Day Spa to benefit The Clean Water Fund, 6 p.m. Saturday, Liberty Hall, 642 Mass. This fully produced fashion show will feature more than 115 models performing 13 runs showcasing designers and boutiques from Kansas University and the Lawrence area, followed by an after-hours dance party featuring DJ Lucid. Tickets are $10 in advance, $15 the day of the show, and can be purchased at the Liberty Hall box office or at LADA, 4931 W. Sixth St., Suite 116. All proceeds from the event will go towards efforts to clean rivers, lakes and waterways locally and across the nation.¢ Jazz in the Park, noon, South Park Gazebo, 11th and Massachusetts streets, featuring Top Shelf Tunes, Red Lefty and Ken Lovern's Organ Jazz Trio. Admission is free. Snacks, games and crafts will be provided.
Copyright 2018 The Lawrence Journal-World. All rights reserved. This material may not be published, broadcast, rewritten or redistributed. We strive to uphold our values for every story published.