Hannah Hurst is busy pushing a stroller occupied by her 2-year-old daughter.
But come Saturday, the stay-at-home mom will be maneuvering a different set of wheels.
Hurst will lace up her skates and slip into knee pads, shin guards and a helmet in preparation to emerge as her alter ego: Lucinda Wheels. Then she'll take the rink as a member of the Dreadnought Dorothys, one of four teams that comprise the KC Roller Warriors league.
"This Saturday will be my first bout," says Hurst of the team's season opener at Hale Arena in Kansas City, Mo. "I'm a total rookie. I had never even skated before. I'm super nervous-more nervous to let my teammates down than anything else."
Hurst is one of nine members of the Roller Warriors who live in Lawrence, most of whom are looking forward to their first season with the roller derby league.
"I went to see their final bout last August and was pretty blown away by the skaters," Hurst recalls. "After I saw on their flyer that they had tryouts, I gave it a shot."
Past Event
When: Saturday, April 7, 2007, 7 p.m.
Where: Hale Arena, 1701 American Royal CT, Kansas City, MO
Cost: $6.50 - $16
-->
-->
Hurst became one of 38 new women added to the team. Now she practices three times a week in Kansas City, Mo., in addition to informally skating with her two young kids on basketball courts and the concrete floors of her house.
She can't remember a time when she's been so sore.
"I fell multiple times on my butt, which made sitting really uncomfortable for a long time," she says of practices she describes as "really punishing."
Despite the spicy uniforms (the Dreadnought Dorothys wear blue gingham dresses that mimic "The Wizard of Oz" heroine) and retro-kitsch value of female roller derby, the sport itself is plenty rough. The pseudonyms that characterize the local players-such as Dominant Jean, Estee Slaughter, Whoopie Yoasis and Kitten KaBrutal-are emblematic of the mix of femininity and ferocity that defines the Roller Warriors.
"I broke my fibula in September," says Anne Mergenmeier (a.k.a. Annie Maul).
"I was at practice working on snow plows-which is when you throw your legs all the way out and curve them in to stop suddenly. My right leg got kicked out from underneath me and my left skate got stuck on the ground, and I fell backward."
Mergenmeier is one of the veteran Lawrence skaters, having entered her third year with the four-year-old Roller Warriors. She also is a member of the league's all-stars squad, which travels the country to challenge teams from other cities.
"We have women of all different backgrounds and personalities," says Mergenmeier, who works for the Equal Employment Opportunity Commission. "But a lot of women in roller derby are aggressive in their personal life. I think that comes out on the track."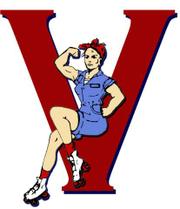 From carpools to combat
That aggressive quality is a tricky thing when it comes to interacting with fellow skaters. Most of the Lawrence players know each other because they car pool to practice. Yet they are divided between four teams: the Black-Eye Susans, Victory Vixens, Knockouts and Dreadnought Dorothys.
Is it hard to develop competitive animosity with the other teams?
"Yes and no," Mergenmeier says. "There are a few girls who have a reputation for not playing the cleanest game. On the rink, I definitely feel some animosity for certain players who play dirty or yell at me. But when we get off the track, I lose it all."
"Whatever happens in the game, you want to go out to lunch with the girls afterward," says Megan Hawman (a.k.a. Stella-Scarr). "Everybody is really competitive while you're playing. But everybody is a friend, too."
A secretary at Lawrence High School, Hawman learned of the Roller Warriors through a friend of a friend who suggested she go to the group's skating clinic.
"I was on pins and needles every time, hoping I'd make the cut," Hawman says.
Describing herself as "one of the klutziest people in the league," Hawman didn't let that stop her from going full-bore into the sport-not even getting discouraged when she broke her ankle in two places during a recent practice.
She says, "People you would least expect to are doing this. Half my family had their jaws drop when I told them what I wanted to do. They didn't believe me. I still have my mother trying to talk me out of it every weekend. After the broken ankle, she thought surely that was enough to make me stop."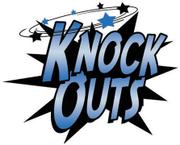 The name game
Like most of the Roller Warriors, picking a name proved to be a tough task for Hawman, who eventually went with Stella-Scarr.
"One of my favorite bands is named Stellastarr," she says. "Then I liked the idea of having a feminine name and something kind of brutal on the end."
Mergenmeier admits it took her three months to come up with Annie Maul.
"You don't want to pick something rashly because it's going to be your name for your entire derby career," Mergenmeier says, citing Maiden Hell as her personal favorite of Roller Warriors monikers.
Katie Reese took a slightly different approach when choosing her alter ego.
"I have three bunnies, and they're a lot of trouble," Reese says. "When I went to a game, I thought, 'If I ever do this, I'm going to be called Bunny Trouble.'"
A paraprofessional who works with an autistic student at Free State High School, Reese skates for the Black-Eye Susans. She says the teams are already taking on distinct personalities.
"I think we're kind of known as the nice team. We lost all our games last season. But we're really determined to turn that around," Reese says.
Other Lawrence-based Roller Warriors include Sara Swenson (a.k.a. Lacey Cadet), Julie Ibach (a.k.a. Oucho Marx), Jeannie Reed (a.k.a. Rocky Rose), Rachael Trader (a.k.a. Archie Lee) and Corinna Wood (a.k.a. Dizzy Heights).
Reese says, "Everybody is kind of a misfit in their own way. They're coming from that spot where you're kind of out of place in whatever realm of life you're in."
Under pressure
Saturday will mark the first time the league will leave the cozy, disco-era confines of the Winnwood Skate Center in Kansas City, Mo., (capacity 1,000) for the expansive, Thunderdome-like spectacle of Hale Arena (capacity 5,000).
"It's put a lot more pressure on us to do well," Mergenmeier says. "We're focusing more on marketing and getting people there. It's going to be a lot better experience for our audience."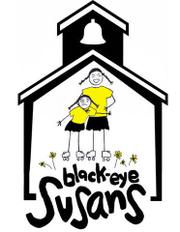 Saturday's lineup pits the Dreadnought Dorothys against the Black-Eye Susans and has the Victory Vixens taking on the Knockouts.
As with other Roller Warriors matches, the skating is only one aspect of the theatrical event. Pillow fights and dance-offs may also await competitors who earn too much time in the penalty box. A team of fire dancers called Vesuvius Tribe will be entertaining outside prior to the bout, and rock act Federation of Horsepower will provide half-time entertainment.
As for the skating, Reese subscribes to her own strategy: "I'm new at this, so I still get knocked down a lot. The main thing for me is to not get discouraged and always get back up."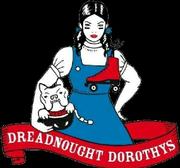 The Rules
Most people aren't familiar with what's involved with roller derby, having never seen it. Here's how it works courtesy of the Kansas City Roller Warriors:
* A match consists of three 15-minute periods
* Five skaters from each team are allowed on the track at once. They move in a counterclockwise direction.
* Each team has one scoring player called a jammer. The other four positions on each team are blockers. Lead blockers are called pivots and they control the speed of their team. Pivots also are the last defense against the jammer from the opposing team.
* The four blockers from each team make up the pack. They begin to skate after the first whistle and jammers start after the second whistle.
* Jammers try to move their way through the pack. Blockers try to keep the opposing team's jammer from getting through the pack while helping their own team's jammer.
* On the first pass through the pack, the first jammer to get through while staying in bounds is the lead jammer. The lead jammer has the ability to call off the jam at any time by placing her hands on her hips. If there is no lead jammer, the jam will go for two minutes.
* Jammers score points on their second pass and every pass thereafter through the pack by skating past members of the opposite team while remaining in-bounds.
* Skaters can't block from behind, swing elbows in an upward or downward fashion, grab, pull, trip, chastise referees or fight. Players displaying very bad behavior will be sent to the penalty box for 60 seconds.
Copyright 2018 The Lawrence Journal-World. All rights reserved. This material may not be published, broadcast, rewritten or redistributed. We strive to uphold our values for every story published.