Packing for a sleepover used to be easier. Pillows, toothbrushes and sleeping bags are still required. But for kids who don't plan to consult a Ouija board or toilet-paper a pal's house, they might be packing something pretty cumbersome: a computer.
Welcome to the high-tech overnight event: a LAN party, where anywhere from two to three kids to 15 or more will set up shop for a long-lasting session of "HALO" or "Myst." Or Ian Kennedy's favorite, "World of Warcraft."
"During the school year we'll get together almost every break, or maybe on a four-day weekend," the Lawrence High School junior says. "We'd play once or twice a month in the summer."
"World of Warcraft" is an online, fantasy-based strategy game, with heroes and monsters, spells and dungeons. And part of its appeal, Kennedy says, is it can go forever.
"I think it has to do with the fact that it doesn't really end," he says. "There's always something more to achieve. It's psychologically addictive - I accept that fact. I don't deny it."
That kind of gaming, unlike a horror movie or bout of truth or dare, then, is perfectly suited for an all-night event - or even an all-night, all-day event.
Christy Kennedy, Ian's mom, has seen how the game can go on endlessly.
"Sometimes these kids would go spend the night someplace, starting Friday after school," she says. "Ian would come home Saturday, and other kids would keep going through another night."
She's a little ambivalent about how much gaming is healthy.
"This is something that he and his father and I have struggled with in the amount of time he spends doing this. We want him to get enough sleep, do all his homework, that kind of thing," she says.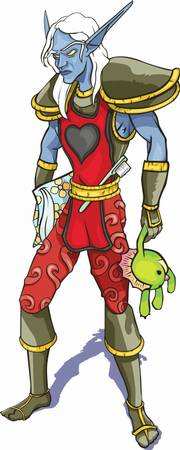 Wes Crenshaw, a family therapist in Lawrence and author of the Journal-World's "Double Take" column, has seen families haggle over the issue, too.
"Games like 'World of Warcraft' present the standard problem you see with any excessive behavior, whether it's drug, sex or rock 'n roll," he says. "If it distracts you from things you should be doing, it's not such a good thing."
But Crenshaw also sees some positive points to LAN games.
"The good side of it, as I understand it, is it makes you work as a team player, with people depending on you," he says. "I don't know that you could find an educational game better designed to teach you to work with others and use critical thinking skills."
Lesser of two evils
And despite her concerns, Christy Kennedy also thinks the overnight gaming bouts have their benefits. After all, she's heard horror stories about how other Lawrence teens spend their weekends - drinking alcohol, passing out, driving around.
"(Ian)'s not wandering around in the dark," she says. "He's a good boy, and his friends are nice."
She's also attentive, as a parent, as to what kinds of games he's playing.
"These are interactive games, where you use your brain. It's certainly better compared to games with joystick where you blow things up," she says. "That would not be OK."
Smart gaming
As far as guidelines for gaming limits, Crenshaw offers some general tips:
"I think gaming comes last. It is just like any fun activity: It's OK as long as things that are supposed to be getting done are getting done," he says.
And that means school and homework, he says, and there should be some other regular activities.
"You need to be engaged in some other activities, whether church or school or sports or theater. If the Internet comes second, that's great."
Crenshaw's other concern is the sedentary nature of games like "World of Warcraft."
"You don't run on a treadmill to use your computer," he says. "You're not taking a walk or playing a sport. By far the most important thing is for teens to interact socially. After that, it's to have a healthy lifestyle."
After that, he says, a set number of hours online may not be the key.
Passing fad?
Ian and his friends, meanwhile, say their interest in 'World of Warcraft' has fizzled a bit with age.
Kyle Gibson, also a junior at LHS, has set aside the gaming more since he joined band and choir.
"I don't spend so much time playing it anymore," he says. "I've just gotten a lot busier."
And Ian says that, increasingly, overnight LAN parties are a once-in-a-while event.
"After a while," he says, "you realize socializing is better than the online stuff."
Copyright 2018 The Lawrence Journal-World. All rights reserved. This material may not be published, broadcast, rewritten or redistributed. We strive to uphold our values for every story published.