Photo Gallery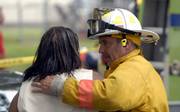 Fire at 1205 N.J.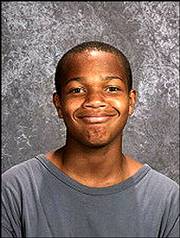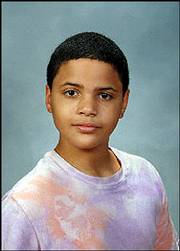 The death toll of a Sunday morning fire at 1205 N.J. has officially grown to five.
Mark Bradford, chief of the Lawrence-Douglas County Fire & Medical, announced this afternoon that fire fighters had recovered the bodies of three young boys. Found in the rubble were: Nolan Vender, 13; DaVonte Brockman, 11, and Mario Johnson, 2. Firefighters previously had identified two victims: Charles Glover Sr., 66, and Mariyana Johnson, 13 months.
Bradford said the cause of the fire was still under investigation, but crews have completed their search for victims. Bradford said there are no more individuals who were in the home that are unaccounted for.
As the worst fears were confirmed, relatives of the victims began to share to stories of their loved ones' lives.
Charles Glover's younger brother, William, said the two moved to Lawrence from Mississippi in the early 1960s after their father, a sharecropper, lost his farm.
"We started all over as a family," he said.
He said Charles had his wild times but changed his life in the early 1990s. He stopped drinking, stopped going out in the streets, and started attending church.
"He's a great man. He did all he could do for his kids. He lived a good life, changed his life around."
Glover had been part of the Kansas University maintenance staff since 1985, the university said in a press release.
"With care and diligence Charles Glover brought beauty to the grounds of Mount Oread and the Outlook for more than two decades. He had an extraordinary talent for making things grow," Chancellor Robert Hemenway said. "Leah and I had almost daily conversations with Charles. I know that he also was a great and caring person, a very proud and devoted grandfather. Our hearts are filled with sorrow over this terrible tragedy."
6News will have the latest details at 6 p.m.
Fire at 1205 N.J.
Fatal fire at 1205 N.J.
Copyright 2018 The Lawrence Journal-World. All rights reserved. This material may not be published, broadcast, rewritten or redistributed. We strive to uphold our values for every story published.