Photo Gallery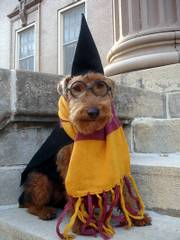 Reader Photos: Halloween 2006
Expect downtown Lawrence to be taken over by ghosts, witches, monsters and perhaps a few not-so-scary costumed characters tonight as the city celebrates Halloween.
As they have done during the past few years, downtown merchants will be providing treats and trinkets to costumed children who stop by their businesses.
"This will be my first time, but I've been told there are usually from 4,000 to 6,000 people who come in," said Rick Marquez, who is in his first year as executive director of Downtown Lawrence Inc., which organizes the event. "I'm looking forward to it, and my daughter is looking forward to it."
Photo Gallery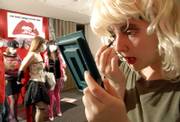 "Rocky Horror Picture Show"
Treats will be handed out from 5 p.m. to 6:30 p.m. Marquez suggests that people use the city parking garage at Ninth and New Hampshire streets and the two-hour and long-term lots along New Hampshire and Vermont streets.
Here are other Halloween events planned for today:
¢ Before the downtown trick or treating, the Halloween Concert and Costume Contest will start at 4:30 p.m. in the Lawrence Arts Center, 940 N.H. It includes songs, stories and a costume parade. Admission is $5 per person.
¢ The Haunted Haskell Tour will be from 7 p.m. to 9 p.m. at Haskell Indian Nations University, starting at the Haskell Stadium arch.
¢ The city has proclaimed Beggars' Night from 6:30 p.m. to 8:30 p.m. Turn on the porch light to welcome trick-or-treaters.
Copyright 2018 The Lawrence Journal-World. All rights reserved. This material may not be published, broadcast, rewritten or redistributed. We strive to uphold our values for every story published.