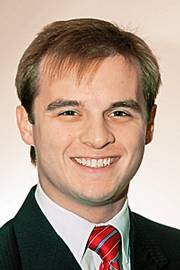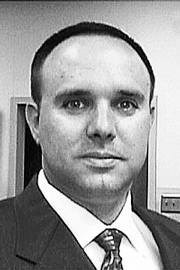 It's a race between a legislator seeking his fourth term in the Kansas House and a 22-year-old bluegrass band member who thinks someone else deserves a shot at the seat.
"I think it's very important that we continue to focus on the economy - growing the economy and controlling state spending," said Lee Tafanelli, R-Ozawkie, incumbent legislator for the 47th District.
But Tafanelli's Democratic opponent in the district, which includes Jefferson and part of Atchison counties, said constituents need to see more results.
"A lot of people think (Tafanelli's) a nice guy. But he hasn't done what he says he's going to do, and a lot of people in the district are upset with that," said Jim Faris, a Democrat from Ozawkie.
But Tafanelli said his experience will pay dividends for the district.
Growing the economy is the key to solving state budget issues, he said. After supporting an earlier plan, Tafanelli voted against the three-year school-funding plan that eventually became law. He said it didn't do enough to support schools in his district and he feared not having a revenue source for the plan's third year.
"If that's the case, we basically end up trying to hurt the very people that we tried to help," he said.
Tafanelli, who spent 2005 in Iraq as a colonel in the Kansas Army National Guard, said he also thinks legislators will address key issues such as maintenance at state university buildings and increased Medicaid caseloads. He also hopes to pursue some type of property tax relief for senior citizens.
More about the race for Kansas House, 47th District
Faris - who will attend Highland Community College and wants to teach - said he would focus on improving public schools by trying to send more money to classrooms. He has also campaigned on helping low-income Kansans who do not have health insurance. He said he wants to make it easier for Kansas families to adopt children in state care.
"If we have loving individuals wanting to adopt kids that make a decent living, they should be able to without paying an arm and a leg," Faris said.
Copyright 2018 The Lawrence Journal-World. All rights reserved. This material may not be published, broadcast, rewritten or redistributed. We strive to uphold our values for every story published.