When Leonard Steinle was diagnosed with celiac disease three years ago, he had to give up wheat, barley and rye to have normal digestive health.
Even though the new diet means living without abdominal cramps and other digestive troubles, the switch hasn't always been easy.
"I miss fried chicken," the 74-year-old Lawrence resident says. "I really like that and white cream gravy. I grew up on chicken-fried steak and fried chicken."
Celiac disease, a genetic condition, is becoming a more commonly diagnosed condition, to the point that food companies are beginning to market to those who can't eaten products that contain gluten.
Gluten is a type of protein that, in celiac sufferers, causes an immune response that damages the small intestine and leads to an inability to absorb nutrients. That, in turn, can cause a variety of symptoms, including diarrhea, cramping, increased appetite, muscle cramping, flatulence, dry skin and even depression.
Gluten is found in wheat, barley and rye. Scientists are debating the effects of oats on those with celiac disease.
"I run into people all the time who have felt terrible for years," says Hilary Kass, a nutrition educator at the Community Mercantile, 901 Iowa. "They say, 'I had all these health problems for so long, and my doctors said I was crazy and there was nothing I could do about it.'
"Then, they get on the Internet and they read about all these people with long-term symptoms, and they realize if they eliminate certain foods, they can feel a lot better."
Different people's sensitivities to gluten vary. Sometimes, all it takes is for a supposedly gluten-free product to be manufactured at the same facility as a product containing gluten for there to be enough cross-contamination to make someone ill.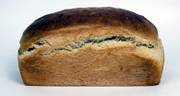 "There's a whole spectrum," Kass says. "I talk to some people who say, 'I can have a little bit (of gluten) now and then and it doesn't hurt me.' Other people say that's not true, and it's still damaging your intestine and you don't realize it."
Info & recipes
The Community Mercantile, 901 Iowa, is having a workshop Tuesday for eating a gluten-free diet. The class is sold out but will be repeated Jan. 16. The cost is $15 for the public or $13 for co-op members and seniors. Preregistration is required at the Merc. More gluten-free recipes.
The diet
Obviously, a gluten-free diet means no breads.
But Kass says gluten exists in many products you might not expect, including soups, marinades and salad dressings.
The only way to truly know is to examine product labels, but even then it's not always easy.
"There might be names of things that you might not recognize," Kass says. "You have to rely on food manufacturers for whether it's gluten-free or not."
Steinle says he usually asks a water or waitress about specific ingredients before ordering at a restaurant.
At home, he's eaten plenty of gluten-free products using alternate ingredients - waffles, crackers, pancakes and even an apple crisp.
"I eat rice bread for toast in the morning," he says. "It's not as good, but I eat it with jelly and butter. My children have been really good at the holidays. If they're making a dessert, they make sure it's one I can eat."
Common alternatives for wheat, barley and rye include flours from products including rice, potatoes, tapioca, garbanzo beans and grains such as injera from Ethiopia.
The industry
The number of gluten-free products on the market has more than tripled since 2001, according to Productscan Online, a database of packaged goods that named gluten-free products one of its top-10 trends in food in 2006.
Mary Schluckebier has seen the increase. She's executive director of the Omaha, Neb.-based Celiac Sprue Assn., named after the formal, lesser-used name of the disease.
She is Green Bay, Wis., this week for the annual CSA Conference, held in conjunction with Celiac Awareness Month, which is October. This year's conference has 60 vendors with gluten-free products, about triple that of last year.
"That shows there is more interest," she says. "Quite a few of them are brand-new, and a lot of them are finding products they already make are gluten-free."
Schluckebier is worried that the growth may be too fast for the industry. An estimated 3 million people have celiac disease in the United States, and Schluckebier estimates only about 5 percent of those have been diagnosed.
But even though awareness is growing and more patients are diagnosed with celiac disease, Schluckebier isn't sure there's a market for the fast growth and fears some of the gluten-free companies will go out of business.
"I would say if these products aren't good enough for everybody, they're not going to make it," she says. "There's so much competition."
But Kass says there always will be a market for some gluten-free products. She's seen the dramatic difference a gluten-free diet can make in a person's life.
"You can change your diet, and you can improve your diet, but you can't run downtown and grab a slice of pizza, and when you're traveling or at someone's house, or if you're a kid at school, it can be a problem.
"But for some people, especially people who have felt so bad for so long, and they start to feel better so quickly, it's really quite reassuring and reaffirming. They think, 'I can do this, and I'm going to feel good.'"
Copyright 2018 The Lawrence Journal-World. All rights reserved. This material may not be published, broadcast, rewritten or redistributed. We strive to uphold our values for every story published.