The cost of travel has been going up all year and that is making it difficult - but not impossible - to find summertime bargains.
The U.S. travel industry is enjoying greater pricing power in large part because it has succeeded in minimizing the supply of airline seats, hotel rooms and rental cars at a time when demand for these services is rising. Fliers also are paying more as airlines pass along their soaring jet-fuel expenses.
With Memorial Day, the unofficial start of summer, just around the corner, the sweetest deals already may have been snapped up, travel experts say, but it is still possible to save a few bucks by planning ahead and remaining flexible when it comes to itinerary details. For example:
¢ Families that can get time off together in June and September will find travel to be more affordable, and less crowded, than those taking trips in July and August.
¢ When visiting coastal towns, consider staying at a hotel that is, say, a one-mile drive - or better yet, walk - from the beach, instead of splurging for the ocean view.
¢ Begin and end 7-day trips midweek instead of on weekends, when airports are busier and ticket prices tend to be higher.
Guidebook author Pauline Frommer says that while travel Web sites are an effortless way to search thousands of rooms and rates at once, it also is worthwhile to work on negotiating an even better deal over the phone, particularly when dealing with smaller, family-owned hotels.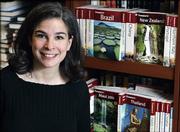 "Sometimes it will work," she says. "Just make sure you're not taking 'No' from somebody who doesn't have the authority to say 'Yes.' "
But probably the best strategy of all, Frommer says, is to "look at the places that aren't as popular in summer," such as the Caribbean, Mexico and Australia. Putting up with potentially very hot weather, she adds, may just be "part of the deal."
When it comes to rental car rates, consumers have some decent leverage, experts say. Unlike airlines and hotels, many car rental agencies do not charge cancellation fees, so there is no risk in booking early and then, just before the trip, checking to see if the rates have dropped.
These tricks of the trade may be more useful given that travel costs have climbed across the board:
¢ Airline ticket prices are on the rise as demand from business and leisure travelers increases at the same time carriers trim their domestic carrying capacity to keep costs down - a strategy that also has resulted in jam-packed planes. The soaring price of jet fuel also has prompted major carriers to raise fares five times this year. Compared with last year, the average price of the cheapest domestic leisure fares is 4 percent higher than a year ago, according to Harrell Associates, a New York-based consultancy.
¢ Hotel rates are climbing for similar reasons. Room rates are up between 6 and 9 percent from a year ago, with the biggest increases occurring in the luxury market.
¢ And for those hitting the road in their own cars, the fuel burden will be hefty. According to the Energy Department, the price of gasoline is expected to average $2.71 a gallon this summer, an increase of 14 percent from last year.
Copyright 2018 The Associated Press. All rights reserved. This material may not be published, broadcast, rewritten or redistributed. We strive to uphold our values for every story published.