Nimble and deft, the poetry in these three volumes - "Zany Zoo," "Hippopotamus Stew and Other Silly Animal Poems" and "Jazz ABZ" - will keep kids leaping toward new horizons as they encounter rhythms and rhymes they may never have dreamed of without the gifted writers.
All illustrated by top-notch artists, these books still are far more about words than pictures.
"Zany Zoo," by William Wise (Houghton Mifflin Co., $16), abounds with quick puns and astoundingly clever turns of phrase.
Among the highlights: an Indian tigress who was "a real sari sight to see" and an animal family that lived in "otter confusion."
Kids will love the excellent rhymes, which never miss, while adults will savor all the subtle tongue-in-cheek witticisms. Lynn Munsinger's illustrations pick up on all the possibilities Wise gives her.
Though the book is ostensibly for early graders, children who grow up with this book will undoubtedly want to save it to share with younger siblings, and eventually with their own children. These poems are far too exceptional to get dated. They'll still be fresh a generation from now, and they'll still be appreciated into adulthood.
"Hippopotamus Stew and Other Silly Animal Poems" (Henry Holt and Co., $16.95) also features a munificent menagerie of critters immortalized in verse. Fueled by a vivid imagination, author Joan Horton comes up with some startling scenarios.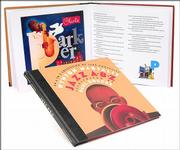 There's the chameleon whose dream, "The worst one that he ever had," leads him to envision that every shrub in the world "Had turned from a green to a plaid."
Illustrator Joann Adinolfi makes the most of this situation, providing a pastiche of brilliant plaids that make the chameleon bug-eyed in alarm.
Horton is adept at coming up with specific occasions. Speculating on how many tissues an elephant needs for a sniffy nose, she concludes "... do you suppose a trunkful would do?"
Virtuoso trumpeter Wynton Marsalis turns his extraordinary gifts to another area in a tour-de-force book (Candlewick Press, $24.99) titled "Jazz ABZ." These widely varying forays into virtually every poetic form alphabetically feature jazz greats like John Coltrane and Bix (he's the "x") Beiderbecke.
The illustrations by Paul Rogers are as varied in style as the poems. Both words and art take their cue from their subject; some artists inspire a barrage of words and elaborate color schemes, while others are simple and quietly elegant.
Though the publisher offers it as a children's book, and children will certainly love the sound of Marsalis' words, these poems are extremely intellectually challenging. Kids who start by taking in the sounds probably won't fully appreciate this volume until they're far beyond traditional "ABC" books.
Actually, Marsalis' book fits into the category of collector's item, and will be cherished more at the end of childhood than the beginning. It is, in fact, a book for a lifetime.
Copyright 2018 The Lawrence Journal-World. All rights reserved. This material may not be published, broadcast, rewritten or redistributed. We strive to uphold our values for every story published.