Bob Pine began life in a little house that sat on five acres of good dirt in North Lawrence. As a boy he helped his dad, Albert, plant and pick watermelons, corn and potatoes.
The family sold their harvest out of a whitewashed wooden stand north of the Kansas River, just south of Teepee Junction.
At age 12 he'd saved enough money to buy a used bicycle, not easy during the Depression when times were tough and bankers were breathing hard down his father's neck.
"I pedaled that thing all over town," Pine recalled. One of his stops on the south side of Lawrence was 1223 Vt., to visit Earnest May's daughter, Dorothy, who later became Bob's wife.
His bicycle jaunts whet his appetite to see beyond Lawrence. Today at 86, Bob and his wife, Dorothy, just might be the only couple anywhere who have set foot in every country in the world. That's 192 countries.
But there's more.
According to Travelers' Century Club Chairman Klaus Billep, they've also been to 123 recognized territories and island groups. To gain membership in Travelers' Century you must have traveled to 100 or more destinations on its list of countries.
And that puts the Pines in rare company.
"There are only a dozen or so individuals who have been to all 315 destinations on our club's list, but I believe the Pines are the only couple to achieve this," Billep said from his Santa Monica, Calif., office.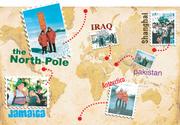 Still traveling
Bob and Mary are still using their passports. Last year they toured Iraq, Pakistan, Afghanistan and Kashmir. They were driven through the Khyber Pass by guards armed with AK-47s. Last October they were in Pakistan when a major earthquake hit, killing thousands. It was on this trip that the Pines hit destination number 315, completing their travel list.
Bob's travels began not long after he graduated from Kansas University. In 1943 he was flying dive bombers off aircraft carriers in the South Pacific. After World War II and several carrier assignments, he flew military aircraft carrying everything from German war brides to USO entertainers to cargo. He flew 125 missions during the Berlin Airlift, usually hauling coal, and was decorated for his efforts.
After retiring from the Navy in 1963, the Pines settled in Boulder, Colo., where Bob was the housing administrator and taught naval science at the University of Colorado. Dorothy sold real estate. Boulder is still their home.
"It wasn't until the 1970s that we started counting (our travels)," Bob said.
The Pines are not wealthy; they've just made travel one of life's priorities.
"When we first moved around the world we flew free on military standby, and it works if you're patient," he said. They've also invested in real estate, "but we are frugal and stay in inexpensive hotels."
Their other priority is exercise. They walk two miles a day "unless the snow gets too deep."
Their daughter Judith Young, 61, of Glen Ellyn, Ill., has been traveling with her parents for about 10 years. No slouch, she's visited 150 foreign destinations.
Photo Gallery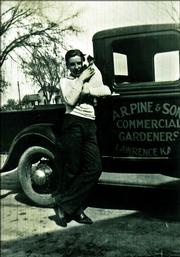 Bob Pine: World traveler
"Some places we've visited 10 or 15 times, and others we've stayed less than a day," Young said. On a trip to western Africa they hit 13 countries in 23 days.
The Pines figure about 100 of their trips have been cruises or organized tours. Other times they travel alone or with their daughter. They've used 50 different travel agencies.
Around the world
Some Pine travel notes:
¢ Tokelau, an island in the Pacific halfway between New Zealand and Hawaii.
"It's beyond obscure," Bob Pine said. "No cruise ships go there, it has no airport and no harbor." He feels he and his wife were "fortunate" to find a freighter headed that way. They slept on deck.
¢ North Korea: "That trip was frustrating," Pine said. "No one spoke English. You were made to wear a six-inch photo of yourself around your neck, and you didn't get to see much that was interesting."
Bob Pine's words of wisdom for world travelers
¢ Be flexible. ¢ Take more money than you think you'll spend and fewer clothes than you think you'll wear. ¢ Travel light enough that you don't check luggage unless you're going to the Arctic Circle. ¢ Carry enough soap for yourself and your laundry. ¢ Chances are good that you'll have diarrhea. As a precaution carry your own Lomotil, Cipro or Imodium. ¢ Don't drink tap water; drink the bottled variety. Chances are good in some countries that the bottled version came from the tap. ¢ U.S. dollar bills are good almost everywhere. They are also good to have in your hand when there seems to be a language barrier. Take 50 or so with you because you can't get them on most roads. ¢ Carry a credit card for big expenses like hotels. They are accepted almost everywhere. ¢ Never carry valuables in your hip pockets. Wear travel pants with deep side pockets or wear a waist pouch. Dorothy lost money out of her purse in Iraq when she was jostled by two women wearing veils and black robes. At least he thinks they were women. ¢ Make several photocopies of your passport and visas and keep them in different places when you travel. You'll be lost without them. ¢ Don't change American money for local currency on the street. Go to a currency shop or a bank where official exchange rates are posted.
¢ Johnston Atoll: The small Pacific island 700 miles southwest of Honolulu was used for refueling during World War II, for high altitude nuclear tests in the 1950s and '60s and later in 2000 as a storage and disposal area for chemical weapons.
"Here it is," Pine said reading from his meticulous travel records. "March 1997, we were on a Continental Airlines flight to Micronesia and the Marshall Islands when our plane stopped on Johnston for fuel."
The passengers were told to remain on board during the brief stop.
"I'd been there during World War II so my wife and daughter slipped down the boarding steps, stood on the ground briefly and got back on board."
¢ Bangladesh. "Our guide was arrested and jailed for taking us into the Lake District without a police escort," Judith Young recalled. After an all-night session in their hotel lobby with authorities, their guide was released after agreeing to a long list of concessions; the Pines made it back to Dacca for their next flight.
¢ Sierra Leone. Because of heavy gunfire and fighting in the suburbs, the Pines and daughter Judith were flown to their hotel by helicopter. The trio skirted Liberia during an uprising on the same trip.
¢ North Pole and South Pole. The Pines have been to both. They were paying customers on the Russian nuclear powered ice breaker Yamal when they visited the North Pole. "When we arrived we ran around in circles so we could say we'd run around the world several times."
¢ Driving from Macedonia to Tirana, Albania: "It was impressive to see so many concrete bunkers dotting the countryside and disturbing to see all the tanks and guns," Judith recalled.
¢ Don't stare while others eat: Watching a man in Togo bite the head off a live chicken and in an Osaka, Japan, sushi bar, trying not to watch a man eat a live, 10-inch fish while it wiggled on his plate.
¢ Finding Lampedusa. "We knew Lampedusa was near Sicily, but getting directions wasn't easy," Bob Pine said. Lampedusa is a tiny island in the Mediterranean Sea between Sicily and Tunisia. It made news in 1986 when two Libyan Scud missiles landed there near a U.S. Coast Guard facility. The United States had just bombed Tripoli and Benghazi. Neither Scud exploded.
¢ In 2003, the Pines were stranded for days in Abidjan in the Ivory Coast when the civil war got hot, people being pulled out of their cars, closing roads to the airport. When they finally got on their flight to Brussels, a fight broke out between two factions on the plane.
Still going
The Pines have seen plenty since leaving Lawrence, but they're still in touch with old friends who still live here. "I think every Pine in Lawrence is some kind of cousin, and Dorothy still says Lawrence is her favorite place in the world," Bob said.
So, how much more difficult is international travel today?
"Sometimes the increased security precautions can be tedious, but that's just part of traveling these days," Pine said.
It certainly hasn't dampened their desire to wander. In April they're booked for a three-week Caribbean cruise that takes them as far as the lower Amazon River basin.
This reminded Bob of another travel story.
"Several years ago we were in a rubber boat on the Amazon in piranha-infested waters when ... "
Copyright 2018 The Lawrence Journal-World. All rights reserved. This material may not be published, broadcast, rewritten or redistributed. We strive to uphold our values for every story published.