Kansas University students are targets of property crime year-round, whether they're away on vacation or they've just left a bike unattended for a few minutes.
"It seems like you can leave town for a long time and everything will be fine," said KU student Matt Willems. "But last year I had a bike stolen off my porch in between the time it took me to come home from class, change and get ready to go to work."
Still, with students getting ready to leave town by the thousands for spring break, KU-area homes and apartments can be an easy target for burglars. In the most recent example, police took reports of at least five residential burglaries in December 2005 in the 900 block and 1000 block of Mississippi near the northern edge of the KU campus.
In December 2002, police arrested a 31-year-old man for a series of burglaries at student apartment complexes in which he stuck pieces of paper in doors to determine if anyone was home.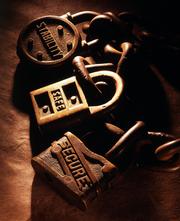 Meadowbrook Apartments resident manager Roberta Floyd said she asked students to let management know if they were leaving town for spring break. She said employees also went through the complex and removed fliers and other items left on people's doors.
"Most of the kids let us know - or their parents do - that they're going to be gone, which is good," she said.
Despite the large number of students leaving for spring break, March is actually the second-slowest month of the year in Lawrence for burglaries, with an average of 44.8 burglaries happening in March each year between 2001 and 2005, according to Lawrence Police statistics.
Only February had fewer burglaries, with an average of 36 each year.
December was the busiest month for burglaries in Lawrence in that time period, with an average of 67 burglaries during December each year. July was the next busiest month for burglary, with an average of 57 each year, followed by August with 54.8.
Police offer the following tips to help prevent burglaries:
¢ Stop deliveries of mail and newspapers or ask a friend to pick them up. ¢ Leave your contact information with a trusted neighbor or landlord and ask them to keep an eye on the home. ¢ Have a neighbor occasionally use your garbage cans and parking spots. ¢ Put automatic timers on several lights and a radio. Set them so they'll turn on and off at random times in different rooms, especially in the bathroom. ¢ Don't leave lights on 24 hours per day. ¢ Make sure all doors and windows are securely locked. ¢ Turn your telephone ring setting to "low," and don't leave a message on your answering machine stating you'll be out of town.
Copyright 2018 The Lawrence Journal-World. All rights reserved. This material may not be published, broadcast, rewritten or redistributed. We strive to uphold our values for every story published.