Think of the initials KU anywhere outside eastern Pennsylvania and most people will think of Kansas University.
But Kansas University wants to make sure there is no mistaking who KU is, even in little Kutztown, Pa., home to another KU.
Kansas University and Kutztown University are weeks away from a legally binding agreement ensuring Kansas' ownership of "KU," said Paul Carttar, Kansas University's executive vice chancellor for external affairs.
"No one has any interest in creating a situation where the courts have to help sort this out," Carttar said.
Kansas University learned last fall it shared a nearly identical KU logo with the Pennsylvania school. The news ruffled some feathers in Lawrence, especially after the university spent $88,900 developing the logo as part of an image update last year.
But now, leaders at both schools seem to think the universities should be able to go about their business.
Kutztown University is a 9,800-student school in rural eastern Pennsylvania Dutch country. The school has had its present name since 1983, when it changed it from Kutztown State College.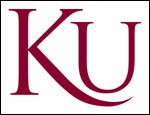 "They understand who they are," Carttar said. "They understand who we are. They understand the strength of our brand, as do we."
Carttar said the schools were three to four weeks away from a legally binding agreement that would guide Kutztown U's use of the initials into the future and make sure Kutztown U doesn't violate Kansas' rights to the letters.
Carttar said the similarity of the schools' fonts was interesting, but the main issue was that KU held the federal registration to the "KU" wordmark.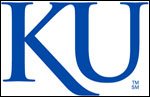 "The fact that they have embraced a font that is similar to our font becomes a powerful illustration of the potential for confusion," he said.
Philip Breeze, Kutztown U's director of communications, said he was not aware of the agreement, but he didn't argue with Carttar.
"I wouldn't dispute anything our friends in Lawrence have to say," he said.
Carttar said he did not anticipate any lawsuits.
"(Kansas) KU has very clear legal rights to the use of this logo," he said.
The upper hand
Bruce Clark, a Topeka attorney whose specialties include trademark law, said federal registration of a trademark was helpful from a legal standpoint.
"The federal registration gives someone a huge upper hand," he said. "It is presumed valid in court."
But, Clark said, federal registration doesn't ensure victory in every circumstance.
"Sometimes it is the black-and-white answer," he said. "Sometimes it's not."
He said a number of factors could come into play, including who used the mark first, the extent of the use, the date of registration, the extent of the alleged infringer's use and whether there is likelihood of confusion.
Breeze said he didn't think Kutztown U posed much of a threat.
"I don't think Kansas is in any danger of being eclipsed by Kutztown anytime soon," he said.
As required by state law, at least 90 percent of Kutztown U's students come from Pennsylvania.
"All our marketing is dedicated to the eastern part of Pennsylvania," Breeze said. "We have no, and really seek no, presence outside a 250-mile radius of the university."
Defined space
But if Kutztown U isn't looking too far away, Kansas is.
"We are relevant to Pennsylvania," Carttar said. "Wilt Chamberlain was a Philadelphian."
Carttar said Kansas University recruited students from the Keystone State and had alumni living there.
"One possible problem is confusion in a defined space where we both compete," Carttar said.
In fall 2005, Kansas University reported having about 50 students from Pennsylvania on its Lawrence and Edwards campuses.
Carttar said he expected Kutztown U would continue to use its KU initials and logo, but the agreement would give the school guidelines. He did not provide details of what those guidelines might be.
Clark said an agreement could work in such a situation. He said the agreement could cover any number of things, including the rights of the mark or a covenant not to sue so long as one party follows limitations on the use of the mark.
And Kutztown U may be willing to drop its familiar initials altogether.
"If somebody out there has $100 million, we'd be happy to become Joe Smith University," Breeze said. "For the right price, this university can have your name on it, probably."
"Suggest new names for Kutztown University with our reader comments"
Copyright 2017 The Lawrence Journal-World. All rights reserved. This material may not be published, broadcast, rewritten or redistributed. We strive to uphold our values for every story published.