In the Oscar-winning comedy "Annie Hall," the jittery comedian played by Woody Allen takes a shot at Hollywood.
"What's with all these awards?" he asks. "They're always giving out awards. Best Fascist Dictator: Adolf Hitler."
Even though the Woodman is nominated for his first Academy Award in nearly a decade (for writing "Match Point"), there's no pressing need for the notoriously anti-red carpet filmmaker to show up. He's not going to win, and thus he won't gain the right to indulge in the industry's most coveted platform: the Oscar acceptance speech.
But there are plenty of actors, writers, directors, editors and mixers who will earn the opportunity tonight to talk about whatever they want when the 78th Annual Academy Awards are revealed. Like Allen, some may use the microphone to criticize Hollywood. Some may disparage the opportunities for minorities in the industry. Some may denounce the war in Iraq.
Some may cry. Some may just drunkenly ramble.
But one can always bet on nearly every victor to deliver a heartfelt thanks to an agent, publicist or hair stylist.
Here is a list of winners who audiences can expect to see (and hear) on Oscar night:
ACTOR
Can anyone beat Philip Seymour Hoffman this year? He seems to be as much a lock for his deeply affecting, non-gimmicky portrayal of Truman Capote as Jamie Foxx was in 2005 for "Ray."

Once the frontrunner, overrated Heath Ledger's chances are fading for his laconic cowboy in "Brokeback Mountain." To voters, his years of mediocre performances are no competition for the dozens of memorable turns delivered by Hoffman.
Despite strong portrayals of iconic figures by David Strathairn ("Good Night, and Good Luck") and Joaquin Phoenix ("Walk the Line"), the lone outside shot at knocking off Hoffman is a man playing an inspired pimp.
Terrence Howard thoroughly resonates in "Hustle & Flow," embodying the pie-in-the-sky dreams and crushing realities of a man trying to put his misspent life on a different track.
If for some reason Hoffman and Ledger "split the vote," Howard might sneak in. But I wouldn't count on it.
Best Actor (90 percent certain): Philip Seymour Hoffman for "Capote."
ACTRESS
Those taking bets in this category can discard unremarkable performances by Judi Dench ("Mrs. Henderson Presents") and Charlize Theron ("North Country"). Keira Knightley was delightful in "Pride & Prejudice," but her role is perceived as lightweight compared to the frontrunners.
One rule of thumb I go by is if two performances seem on equal footing then vote for the better movie. Felicity Huffman was terrific in "Transamerica," but her canvas was an average road movie with a slight twist. It didn't make many critical best lists, and it hasn't been burning up the box office ($3.8 million at last count).
"Walk the Line" did better critically and has grossed well over $100 million. While Witherspoon may not have given the best performance by an actress this year, she gave a very good performance in a solid, successful hit. And she sang.
Best Supporting Actress (75 percent certain): Reese Witherspoon for "Walk the Line."
SUPPORTING ACTOR
By far the hardest category to predict, four of the five nominees in this field have a legitimate shot at triumphing. Excluding William Hurt ("A History of Violence"), who simply doesn't field enough screen time to warrant the honor, the others all enjoy external factors going in their favor.
Jake Gyllenhaal ("Brokeback Mountain") represents a lead actor force-fed into a supporting category. Same goes for George Clooney ("Syriana"). Plus, he has the prestige of writing/directing "Good Night, and Good Luck." Paul Giamatti ("Cinderella Man") benefits from the makeup vote for being corked out of a nomination last year for "Sideways."
Watch it
The 78th Annual Academy Awards will be broadcast at 7 p.m. today on ABC (Sunflower Broadband Channels 9 and 12). Don't want to watch it alone? Check out these Oscar parties: ¢ SUA Oscar Watch Party, 5 p.m., Liberty Hall, 642 Mass., free, open to KU students and staff, 749-1972 ¢ "Scene Stealers" Oscar Extravaganza, 6 p.m., Louise's Bar Downtown, 1009 Mass., free, 843-9032 ¢ KU Theatre and Film Oscar Party, 6 p.m., The Granada, 1020 Mass., $5, 842-1390
But none of these performances - professional as they might be - moved me in any way ... with the exception of Matt Dillon. The 42-year-old actor has been making movies since he was 15, and his racist-ish cop in "Crash" stands as a career highlight.
A longshot? Maybe. But if he wins, perhaps that will expunge the memory of "Kansas," the bloody awful movie he shot in Lawrence in 1988.
Best Supporting Actor (35 percent certain): Matt Dillon for "Crash."
SUPPORTING ACTRESS
Catherine Keener in "Capote." Great actress. Boring role.
Frances McDormand in "North Country." Ditto.
Amy Adams in "Junebug." Trickiest, quirkiest performance of the bunch. But have enough people seen it?
Michelle Williams in "Brokeback Mountain." Arguably, the best acting in that movie. But ...
I'm convinced that the "Brokeback" hysteria has died down to such a degree that it will win only a few of its eight nominations (best director for Ang Lee, among them). Which leaves Rachel Weisz in a position to take home the gold.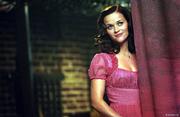 Although her crusader wife role is told in flashback, the British veteran brings a lot of energy to "The Constant Gardener." Plus, she provided a pregnant nude scene. Stuff like that sticks with voters.
Best Supporting Actress (45 percent certain): Rachel Weisz for "The Constant Gardener."
PICTURE
"Capote" and "Good Night, and Good Luck" don't quite have the scope to make the cut.
The ambitious "Munich" seems like the type of film that in years past would have beaten these other offerings. But for whatever reason, the Olympic-fueled terrorism piece has lost all momentum.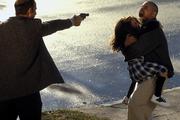 It's a race between "Crash" and "Brokeback Mountain." So when it comes to separating the contender from the pretender, here are a couple of thoughts:
Most of the 6,000 voting members of the Academy live in Los Angeles. "Crash" is an L.A.-centric picture, and Hollywood types probably have an easier time relating to its characters than to Montana sheep herders.
And "Crash" is a much better movie.
Both films peripherally deal with similar subject matters: racism and homophobia. Yet "Crash" genuinely floored me. "Brokeback" bored me.
Paul Haggis' complex ode to America's touchiest subject stuck with me months after I left the theater. (Heck, it was released last May.) I'm banking on enough voters sharing the same reaction.
Best Picture (60 percent certain): "Crash."
Copyright 2018 The Lawrence Journal-World. All rights reserved. This material may not be published, broadcast, rewritten or redistributed. We strive to uphold our values for every story published.