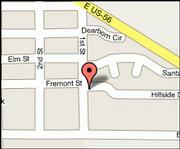 An individual was shot in the head at 109 Hillside Dr. in Baldwin City at about 3 a.m. Saturday.
Police are looking for a suspect described as a 5'6" hispanic male wearing a white T-shirt, painter pants and glasses. The suspect was believed to have left the scene on foot headed south of the residence. According to Baldwin Police Chief, Mike McKenna the location of the suspect is still unknown as of 8:00 a.m.
McKenna said a birthday party was being held at the residence when an argument broke out between the victim and suspect.
An air ambulance was called to the scene. The victim resides at the KU Medical Center in critical condition.
Photo Gallery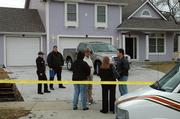 Baldwin Shooting
Copyright 2018 The Lawrence Journal-World. All rights reserved. This material may not be published, broadcast, rewritten or redistributed. We strive to uphold our values for every story published.