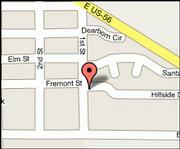 A man who was shot several times after an early-moring party in Baldwin died this afernoon, the Baldwin City Police Department said in a statement.
Alvin Sanchez, a 27-year-old Olathe man, died around 3:30 p.m. Saturday. He had been flown from the scene at 109 Hillside Drive by helicopter to Kansas University Hospital in Kansas City, Kan., shortly after the shooting.
Oklahoma Highway Patrol picked up a suspect around 11 a.m. today. He is currently in custody there.
Douglas County Dist. Atty. Charles Branson said that he had spoken to the police department there, and planned to file first-degree murder charges against the suspect, a 25-year-old man.
Photo Gallery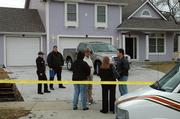 Baldwin Shooting
Copyright 2018 The Lawrence Journal-World. All rights reserved. This material may not be published, broadcast, rewritten or redistributed. We strive to uphold our values for every story published.