We've all been there.
The temperature rises, so it seems like a good idea to shed some clothes to keep cool.
For guys, it might mean mowing the lawn or taking a jog without a shirt. For ladies, it might mean wearing a sleeveless top or bikini at the pool.
Either way, at some point, you've probably forgotten to wear sunscreen. Or maybe you decided, for the sake of fast-forwarding that summer tan, to forego the slathering of sunblock.
At first, your irritated skin makes it hurt to stand up, sit down, walk or simply breathe. To make matters worse, you look like a garden-ripe tomato, and everyone you see tells you that, as if you didn't already know.
Then, the blistering and peeling starts, often leaving another layer of raw skin beneath. It still hurts, and now you just look like a house that needs a new paint job.
Needless to say, the whole sunburn process didn't leave you in a sunny mood.
It doesn't have to be that way. By following these tips - provided by the National Institutes of Health, WebMD.com and MedicineNet.com - you can make sure your skin stays painless and intact.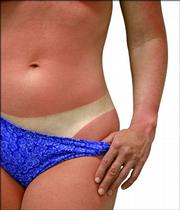 And they could help save your life by preventing skin cancer, which can appear years after sun overexposure.
Anatomy of a sunburn
Everyone has skin cells called melanocytes that produce melanin, which protects the skin from ultraviolet radiation found in sunshine.
But the melanocytes can only produce so much melanin. When your skin is exposed to more UV rays than the melanin can handle, the burning begins.
The National Institutes of Health says there is no such thing as a "healthy tan." Any unprotected sun exposure causes premature aging of the skin.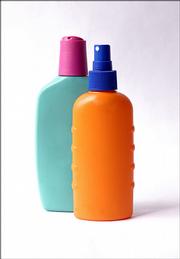 Screening calls
Which sunscreen is right for you?
Most everyone agrees you should choose a sunscreen with a sun protection factor (SPF) of at least 15. The SPF is calculated by comparing the amount of time needed to produce a sunburn on protected skin to the amount of time needed to cause a sunburn on unprotected skin. The higher the SPF, the greater the protection.
As far as the type of sunscreen, that's largely a matter of preference - whether you like gels, lotions, sticks, sprays, etc. However, oil-free gels are good for those whose faces break out easily, and sprays make it simpler to hit hard-to-reach places on your back.
It takes about 1 fluid ounce to cover an adult's body.
Water blocks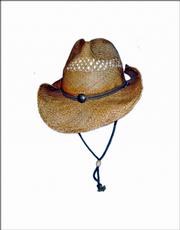 Sunscreens marked as "water-resistant" should keep protecting for 40 minutes in water. Those labeled "waterproof" should protect for 80 minutes in the water.
Age matters
Infants, children and the elderly are more sensitive to the burning effects of the sun.
Babies under 6 months of age should be kept out of the sun.
Older adults, or those with sensitive skin, should use a sunscreen with an SPF of at least 30.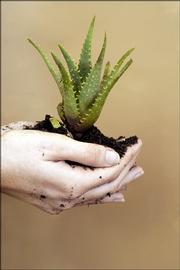 When it's too late
The NIH offers these tips for dealing with a sunburn:
¢ Take a cool bath or shower, or place cold wash cloths on the burn for 10 to 15 minutes, several times a day. Mixing baking soda with the water helps relieve the pain.
¢ Apply a soothing lotion or aloe to the burn. Aloe contains compounds that stop both pain and inflammation.
¢ Take an over-the-counter pain medication.
Do not apply petroleum jelly, benzocaine, lidocaine or butter to a sunburn. Also, don't wash burned skin with harsh soap.
Other sun screens
Want a surefire way to avoid a sunburn? Stay out of the sun.
But there are other common-sense ways to avoid burning. For instance, wear a wide-brimmed hat (4 inches or more) and loose-fitting clothes that cover all your arms and legs.
Also, wear lip balm and UV-protected sunglasses to guard your lips and eyes.
Raising the risk
The sun's rays are strongest between 10 a.m. and 2 p.m. They're also stronger at higher altitudes and near the equator. People who are taking certain medications, such as the antibiotic Doxycycline, also are at a higher risk for burning.
Copyright 2018 The Lawrence Journal-World. All rights reserved. This material may not be published, broadcast, rewritten or redistributed. We strive to uphold our values for every story published.