San Jose, Calif. — The time when a camera was just a camera, or a DVD player was just a DVD player, is over.
This year's Consumer Electronics Show is expected to demonstrate that just about every type of gadget will be connected to the Internet and each other - giving folks access to more digital entertainment like music, video and games, and forcing companies to make their gear work with other devices.
Just how big a factor will the Internet be in new gadgets in 2006? Consider this: For the first time, Google co-founder Larry Page and Yahoo CEO Terry Semel will be making speeches at this year's show, which is the showcase of the latest hardware innovations. This year, 2,500 exhibitors are expected at the four-day event that starts Thursday in Las Vegas.
"That is the biggest theme and shift, where every device is connected and always on," said Tim Bajarin, an analyst at Creative Strategies International in San Jose. "If devices are connected all the time, it changes the way you design a product."
"Always on" Internet access is one of the drivers of a long-predicted digital convergence that is bringing the computing, consumer electronics and communications industries together. As more devices need to talk to each other, high-tech companies must think about new business models that may align them with competitors.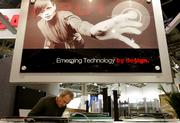 The hottest example these days is video. Several companies are positioning themselves to be the center of your living room, with entertainment centers connected to the Internet. How these on-demand services - like TiVo, iTunes or even cable providers like Comcast - will evolve is still up in the air. But their mantra is to allow you to take video on your personal devices wherever you're headed.
Copyright 2018 The Lawrence Journal-World. All rights reserved. This material may not be published, broadcast, rewritten or redistributed. We strive to uphold our values for every story published.