I've never walked out of a movie.
No matter how irritating, repulsive, juvenile, confusing or just plain boring the experience can be, I know in the back of my mind there is room for retribution. I can always place that dud on my Worst of Film list.
Starting with the worst, here are this year's cinematic culprits:
Jiminy Glick in Lalawood
Martin Short dons a fat suit to portray the ultimate clueless entertainment reporter in a big-screen adaptation of his TV character. While the idea proved amusing when Short would ambush unsuspecting celebrities, trying to force a narrative around it results in one of the least funny comedies of the decade. The air of desperation that trails the cast is as pervasive as Glick's flatulence jokes.
Boogeyman
Hard to believe this abysmal horror film sprang from the mind of Eric Kripke, the same guy responsible for the enjoyable "Supernatural" TV series. After a promising intro, "Boogeyman" spirals into a ridiculously incoherent tale of closet-dwelling evil that plays like a horror version of "Monsters Inc."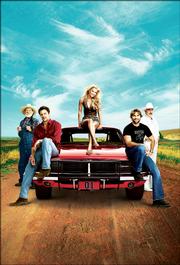 The Dukes of Hazzard
Stupidity is exchanged like hard currency in the year's worst adaptation of a "classic" TV show. This romp through backwater Georgia features the same ratio of car-chasing, arrow-shooting and lowbrowing as before, but with more racism and sexism added for laughs. No wonder the South lost the war.
Sahara
"Sahara" star Matthew McConaughey drove around the country in an RV to promote his sub-"Raiders of the Lost Ark," sub-"National Treasure" adventure romp. A documentary of that trip would have undoubtedly delivered more thrills and humor than this franchise-killing translation of the popular Clive Cussler novels.
Bewitched
"Bewitched" proves a story's true magic lies in its simplicity. In an update of the 1960s TV series, writer/director Nora Ephron does everything to distract from the pure premise of the show: Mortal guy marries a witch. She instead concocts a convoluted plot that plays like a WB sitcom mixed with "Adaptation."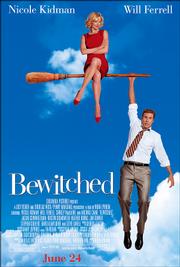 The Perfect Man
The relentlessly annoying Hilary Duff headlines a shallow family comedy that asks viewers to believe mom Heather Locklear is incapable of finding a boyfriend, and every time a guy breaks up with her she moves the family to another state. May I have the number to social services, please?
Fantastic Four
Its plot is stretched thin. Its creativity is nearly invisible. Its logic is rocky. And the whole enterprise goes up in flames. Marvel Comic's least impressive entry into its recent superhero adaptations seems particularly hokey under director Tim Story ("Taxi"), whose campy approach does the material no favors.
Rent
"Five hundred twenty-five thousand, six hundred minutes." These opening lyrical lines of "Rent" also seem to describe how long it takes for a viewer to sit through the movie. Hollywood's late-to-the-table adaptation of the acclaimed Broadway musical comes across as horribly dated, both topically and musically.
The Amityville Horror
If the supernatural events really happened to the Lutz family as portrayed in this picture, then they must have had the crew of Industrial Light & Magic living in their basement. A remake of the 1979 horror dud (based on the "true" novel) is yet another modern haunted-house movie where the effects far outweigh the scares.
The Longest Yard
Adam Sandler as a former Pro Bowl quarterback? That's one of the many choices fumbled by the remake of the 1974 Burt Reynolds comedy where prison inmates play football against the guards. The fact that nearly every joke is based around an ethnic or gay stereotype adds to the shutout effort.
Dishonorable mention: "Hide and Seek," "Cursed," Elizabethtown," "Brokeback Mountain," "Doom."
Copyright 2018 The Lawrence Journal-World. All rights reserved. This material may not be published, broadcast, rewritten or redistributed. We strive to uphold our values for every story published.