There was a day when the tall steeple and ornate arches were the first thing to draw in new parishioners at Trinity Episcopal Church.
Now, the church's Web site might be just as likely to convince new members to come through the church's doors.
"We get an increasing number of new members who are new to town and looking for a church, and especially younger people, who generally look for the Web site rather than the phone book," says the Rev. Jonathon Jensen, rector at the church, 1011 Vt. "A lot of people do research online before they come in."
The increasing importance of the Internet has left churches pondering what role their Web sites should play in drawing new members and providing information to current members.
A study of Protestant churches, released last month by Ellison Research in Phoenix, Ariz., showed less than half of American churches have a Web site, and only half of church staff members have e-mail access.
That leaves room to improve for churches wanting to join the digital revolution, Marc Lee says. Lee is president of Affinity Resources, a Lawrence firm that designs Web sites for nonprofits, including churches.
"Churches that want to bring younger people who are technologically savvy into their congregations need to have good Web sites," Lee says. "Churches, quite frankly, have been slow to pick up on it. People, if they're sufficiently savvy, will judge your church by your site in a matter of seconds."
Lee says these elements are key to any church Web site: Listing worship times, clear driving directions to the church and photos to give the site a "professional polish."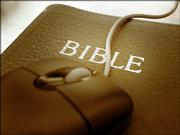 But many churches are looking to go beyond that.
At Lawrence Free Methodist Church, 3001 Lawrence Ave., that has meant adding the text and audio from sermons on the Web site, www.lfmchurch.org. The sermon information typically is posted a few hours after the Sunday morning service.
"If you do a (sermon) series, and somebody's out of town visiting grandma or for whatever reason, it gives them a chance to keep up with the series," says the Rev. Bill Bump, the church's senior pastor.
At the St. Lawrence Catholic Campus Center, 1631 Crescent Road, the focus is on creating an online community. John Martin, the center's development director, says a committee has convened to discuss how to improve its Web site.
Among the goals: Creating online chat or bulletin board groups that appeal to certain groups of people, such as those who went on a particular pilgrimage or who graduated from KU in a certain year. That also should hope with fundraising for the center, Martin says.
The St. Lawrence Center also offers online enrollment for its theology classes at its site, www.st-lawrence.org.
"You need to make your Web site attractive and interactive enough to keep people's attention," Martin says.
There may be room for churches to use other digital tools, as well. According to the Ellison Research study, only 23 percent of churches have e-mail prayer chains, 18 percent have e-mail newsletters, and 4 percent have online directories.
Lee, the Web designer, says those tools are more effective than Web sites for communicating to existing church members.
Either way, he says, Web sites must be updated frequently.
"The lack of updates is symptomatic of the fact people rush to put information out there and they don't realize how demanding the upkeep can be," Lee says.
Jensen, whose Trinity Episcopal Church soon will post audio of sermons at www.trinitylawrence.org, says the church's focus on the Web should lead to new members.
"It's just another tool to reach people," he says, "and it specifically reaches younger generations."
A sampling of religious Web sites in Lawrence:
Corpus Christi Catholic Church: www.corpuschristilks.org
First Baptist Church: www.firstbaptist.lawrence.ks.us
First Presbyterian Church: www.firstpreslawrence.org
First United Methodist Church: www.fumclawrence.org
Islamic Center of Lawrence: www.islamiccenterlawrence.org
Lawrence Free Methodist Church: www.lfmchurch.org
Lawrence Jewish Community Center: www.grapevine.net/~ljcc/
Morning Star Church: www.msclawrence.com
Mustard Seed Christian Fellowship: www.mustardseedchurch.com
Plymouth Congregational Church: www.nvo.com/plymouth
St. Lawrence Catholic Campus Center:www.st-lawrence.org
Trinity Episcopal Church: www.trinitylawrence.org
Trinity Lutheran Church: www.tlclawrence.org
Copyright 2018 The Lawrence Journal-World. All rights reserved. This material may not be published, broadcast, rewritten or redistributed. We strive to uphold our values for every story published.