A quick note for all the procrastinators out there who think they might be out of luck tracking down the perfect Valentine's Day gift: You've still got time.
While waiting until the last minute may not be ideal for finding the perfect gift to give your sweetie, this is one holiday where you usually can still pull something off with little worry.
That's because Valentine's Day is a holiday that caters to last-minute gift giving. And local businesses stocked with candy, flowers and the like are ready to help you.
Cyndi Browning, floral manager at Hy-Vee, 4000 W. Sixth St., said her department should have plenty of roses, candy and stuffed animals to accommodate even those who come in near closing time.
"You're definitely not completely out of luck if you're coming in on Valentine's Day," Browning said. "I mean, they shouldn't wait until midnight, but as long as people keep coming in we'll stay open."
She also said there were plenty of alternatives to roses, such as carnations, stargazer lilies, spray roses and potted plants, that would help reflect your personality.
If your loved one has a sweet tooth, don't think you have to settle for a prearranged box of chocolates. Carole Morgan, store manager of Russell Stover Candies, 1300 W. 23rd St., said the scent of fresh chocolate would be floating from her shop all day as her employees dip fresh strawberries into white, milk and dark chocolate. And preordering isn't necessary, as Morgan said there would be plenty of strawberries to go around.
"Valentine's Day is a very popular day to procrastinate," Morgan said. "No one's ever ready for it, but we are."
Photo Gallery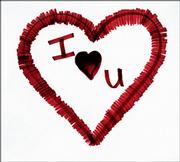 Last minute love
Other candies, including chocolate jewelry boxes, also should be available today at Morgan's store.
For those looking to add some sparkle to tonight's celebration, a piece of handmade jewelry might fit the bill - especially with most jewelers having pieces in a variety of prices in stock for the holiday.
Jewelry by Julie, 19 W. Ninth St., has earrings starting at $8 and bracelets ranging from $12-$26, and carries a variety of natural stones, including amethysts, lapis, turquoise and jade. Owner Julie Kingsbury said she tries to keep all price ranges and styles in mind when preparing for the holiday so that everyone can find something in their budget.
Kingsbury, who has a degree in metalsmithing and jewelry design from Kansas University, said she saw a lot of men making last-minute purchases in her store on Valentine's Day last year, but she doesn't see that as a bad thing.
"I think a lot of men wait simply because they're busy," Kingsbury said. "They have strict work schedules, but they have good intentions."
If even running to the store poses a problem, creating a card or writing a poem might be the best way to express yourself. For those wanting to show someone miles away that they're thinking of them, a variety of online merchants offer e-cards. E-cards are e-mails that can include a personalized message, and in some cases a gift certificate, and can be delivered the recipient's inbox the same day, erasing the problem of a belated postmark.
And remember, on a holiday that focuses on showing others that you care about them, it's the thought that counts - even if it's a little late.
Copyright 2017 The Lawrence Journal-World. All rights reserved. This material may not be published, broadcast, rewritten or redistributed. We strive to uphold our values for every story published.