After more than four months on the market, a home near the end of Chouteau Court is still looking for a new owner.
The previous residents moved out of state more than three months ago, leaving the place - on a double-and-a-half lot with a fenced backyard, a security system and a partially finished basement - adrift in the market.
A relocation company now holds the title, and the home's new real estate representative wants to sell it.
"It's a real good home, but it wasn't ready for the market," said Tex Harrell, a Realtor with Stephens Real Estate, who took over the listing two weeks ago. "We're working to get that done now."
It's a story that's being repeated more often these days, as what had been a red-hot housing market continues to see movement but at nowhere near the breakneck pace of recent years. As mortgage interest rates creep higher, financial uncertainties mount and more homes go up for sale, buyers are finding that they can afford to be choosy.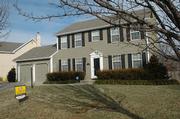 Some homes that would have spent a week or two without a contract two years ago now can linger on the market for several months or more, Realtors say. The moves come as homes in upper price ranges - particularly $250,000 to $500,000 - are in plentiful supply.
The home on Chouteau Court started near that level, priced at $240,000, but since then has been marked down to $229,000.
Many sellers hope to land a high price and won't hesitate to list a property for $5,000 more than the market typically can support, Harrell said. They figure that if it sells, great.
But most homes that sell quickly go in the first three weeks, he said. After that, it's a slippery slope.
"If you don't have it priced right, you really can lose a lot of your market in the first two weeks," said Harrell, who has been selling homes in town for 11 years. "People go on their way and they won't be back."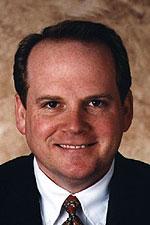 Homes in Lawrence, including townhomes, spent an average of 113 days on the market in 2005, according to data from the Multiple Listing Service used by area Realtors. That was up 14 percent from a year earlier and the longest stretch from listing to closing since 2001.
New construction accounted for much of the increase, with new homes and townhomes spending nearly twice as long on the market - 221 days, on average - than the average listing. The timeline for new construction was up 21 percent from a year earlier.
Mike McGrew, vice chairman for Coldwell Banker McGrew Real Estate, said that sales in new construction typically were taking longer in the $350,000, $400,000 and $500,000 listings.
"We're seeing more birthdays," said McGrew, referring to the informal term for homes on the market for at least a year. "In the real estate business, we don't like birthdays on properties - and if you're a builder, that's especially true."
But even existing homes are lingering longer: 87 days last year, on average, which was up 12 percent from 2004.
Steps for avoiding a lengthy listing
Want to sell your home as quickly as possible? Keep these tips in mind: 1. Price right. A home priced too high may turn off many potential buyers, especially with so many other homes on the market. 2. Clean. Few things turn off interested buyers more than cluttered rooms, soiled floors and messy kitchens. Keep rooms open and clean. 3. Paint. Scuffed walls and messy paint jobs also can turn heads the wrong way. Do the work right or hire a professional. 4. Update. Damaged carpets, cracked tile and scuffed hardwood floors rarely cut it anymore. Repair or replace. 5. Be flexible. Adjust your schedule, if necessary, to accommodate requests for showings. You don't want to lose out to another seller down the street.
Copyright 2018 The Lawrence Journal-World. All rights reserved. This material may not be published, broadcast, rewritten or redistributed. We strive to uphold our values for every story published.