Photo Gallery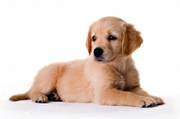 Just a few holiday gift ideas
By the time kids are in junior high and high school, they're a bit too old to sit on Santa's lap. So how is he to know what they want? Members of the Journal-World's Angle, a teen advisory board, told us what's on teenagers' wish lists. Here are their picks, listed in order from reasonable ideas to more extravagant wishes:
¢ Personalized items (such as T-shirts and miniature license plates)
¢ CDs of the rock or punk variety
¢ Board games: Trivial Pursuit Pop Culture 2, Monopoly Here and Now
¢ DVDs: "Slackers," "Finding Nemo"; box sets of "Gilmore Girls," "Grey's Anatomy" and "24"
¢ Room decor
¢ Blue Razor scooter
¢ Concert tickets for the Granada, Verizon Wireless Amphitheater
¢ iPod
¢ DVD recorder
¢ Digital camera/video camera
¢ Cell phone/Sidekick
¢ Video game consoles PlayStation 3 & Nintendo Wii, with games such as "Tiger Woods PGA Tour 2006" and "Guitar Hero II"
¢ Electric guitar
¢ Puppy
¢ Tablet PC
¢ Big-screen TV
¢ Car
Still not sure? Don't worry, they'll accept cash.
Copyright 2018 The Lawrence Journal-World. All rights reserved. This material may not be published, broadcast, rewritten or redistributed. We strive to uphold our values for every story published.