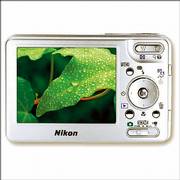 If it takes Kansas University students 10 minutes to walk across campus for class, they tend to make the best of it, listening to tunes or chatting with a friend on the phone. A bystander would be hard-pressed to spot KU students anymore who didn't carry a cell phone, MP3 player or digital camera with them on campus.
Of course, the most up-to-date phones combine many of those functions in one sleek little package, offering e-mail and podcast services as well as taking photos or, of course, making phone calls.
One of the most popular phones is the Motorola Razr phone. It comes in a myriad of colors and has a 2.2-inch color display. Less than a half-inch thick, the Razr's sleek design makes it a must-have for the average college student.
"Basically it's the coolest one out," junior Nick Pellant said. "It comes in handy when I need to take a picture because I don't carry my digital camera everywhere."
The phone is equipped with a 1.3-megapixel digital camera with 4x digital zoom.
However, many students choose the Razr for its popularity rather than its features.
"Since everyone else has it, they want to have it," Pellant said. "It's really popular."
Sports fans might like the new ESPN Mobile. It automatically updates the phone with scores, stats and more. The phone allows users to follow games in real time, track fantasy teams and know the latest sports news from basketball to bowling. It sells for $49.99 with two-year activation at Best Buy, 2020 W. 31st St.
"I would definitely buy it because I like sports a lot," Pellant said. "I bet a lot of college guys would like stuff like that on their phone."
Rhythm nation
Next to the cell phone, an MP3 player also is a crucial tech purchase. The iPod has created a new music culture with its compatibility and thousands of accessories.
Zach McDougall, technology consultant for the KU Bookstore, has followed the recent prevalence of the iPod.
"I believe that they are the second-most-popular technology next to the cell phone," he said. "Just walking though campus, you can completely see the iPod. You see these white tentacles coming out of a number of students' ears."
The iPod dynasty continues with options for the nano or the video. When bought at KU Bookstore, students and faculty can purchase the nano for $129 and the video for $269. The Applecare Service lasts for two years and is $49, which is needed to cover the cost of the battery replacement and tech support.
With the new video iPod, podcasting is growing popular. The best aspect is that podcasts are free. Students can download podcasts ranging from Vegan Freak Radio to Geek News Central.
And there are thousands of iPod accessories from which to choose. From an adapter to use in a car radio to a voice recording system, iPods are easy to use and practical.
"Not only are they fun to use and great for recreational use," McDougall said, "but they also are being used in classrooms, and a lot of professors are putting podcasts on Blackboard or their own Web site."
However this technology might expand beyond just several classes. The KU Bookstore delivers a lot of technology to departments and many are looking to iPod technology.
"There are quite a few looking into bringing iPods and podcasting into the classroom," McDougall said. "I think it is something that is going to explode here at KU."
Photo fun
A digital camera also is a necessity for any college student. From taking photos of drunken revelries to friendly group shots, it adds to the experience and memories.
"Usually I take pictures of cool things I see walking down the street," junior Harry Swartz said. "I like to shoot a lot of stuff on campus."
Swartz has a Nikon Coolpix, which is small enough to carry in his pocket until he feels inspired to take a shot. Swartz believes that digital cameras are useful for college years.
"It's not a necessity, but I'm going to look back on these times when I'm 65 years old," he said. "It's a lot more convenient than film, and it's cheaper in the long run because I don't have to print out every photo. And with the Internet now you can easily share photos and see everyone else's."
Sites such as facebook.com and shutterfly.com host different photos. Facebook allows students the opportunity to tag photos that their friends are in or upload different albums. Sharing the photos is fun, and taking and using the camera can be exciting.
"It's instant gratification, and I can see if I'm taking crappy photos," Swartz said. "If something looks good on the camera, then I will take different angles and explore a subject."
It's all about ease of use, staying connected and time management. While the cool technology of the latest cell phones, MP3 players or digital cameras won't give students better grades, they will make student life a lot more fun.
Copyright 2018 The Lawrence Journal-World. All rights reserved. This material may not be published, broadcast, rewritten or redistributed. We strive to uphold our values for every story published.