Call it the other KU.
Most Kansans have never heard of Kutztown University, a 9,800-student school in tiny Kutztown, Pa. Neither had the people involved with designing Kansas University's new $88,900 logo, which bears striking resemblance to that of the other, eastern KU.
"They're distinguishable, but they're also easily confusable," said Phillip Breeze, Kutztown University's director of University Relations.
Breeze chuckled to himself Thursday when contacted by telephone and asked to look at an online version of Kansas University's new logo. In his view, the two schools' logos are just a little too close for comfort.
"I don't see the two schools getting in a battle. I don't think we're fishing in the same pond for students," he said. "But if we don't police it, then it becomes public domain and we're both hurting then. I just think we need to have the legal people chew on this bone."
Both logos display the upper-case letters "KU" in a variation of the Trajan font, with the leg of the "K" swooping down underneath the "U."
David Johnston, KU's director of marketing, said he doubted it would cause anyone to actually confuse the two schools.
-->
"We're not concerned about it. We find it curious," Johnston said. "Unless there's confusion in the marketplace about who is KU and what is the home of the Jayhawks, then we're not overly concerned about it."
Paul Carttar, executive vice chancellor for external affairs at Kansas' KU, called the similarity "unfortunate." But he said he believed the school was on solid ground, in part because since 1979, Kansas University has owned the federal registered trademark for the letters "KU" for any higher-education uses.
He said that during the process of choosing the new logo, the school's intellectual-property attorneys gave the green light to the new look.
"This is a humorous situation, but nevertheless we are very confident of the strength of our position," he said.
The announcement of KU's new logo earlier this year came after more than a month of gathering feedback on four finalist designs, both in meetings and online. The finalists were chosen with help from LandreyMorrow, a Portland, Ore., firm that was paid $88,900 for its work, which also involved creating a 53-page set of standards detailing how the logo should be used.
Some people have criticized the spending, but KU leaders say they believe they got a good value, given the size of the bids submitted by other firms.
Still, Breeze said his school's logo overhaul, which preceded Kansas University's by about two years, also included a 60-page set of design standards. But Kutztown U's logo cost only $20,000.
Adrian Gonzales, a KU freshman from Shawnee, said of the two logos, "If you didn't look at it that closely, you wouldn't know there was a difference," he said.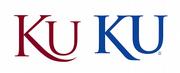 But he said KU's logo change didn't matter much to him, and he said he didn't think the similarity between the two schools' logos was a big deal.
The same goes for Keith Erney, 22, a senior at Kutztown University contacted by telephone Thursday.
"What do I care?" he asked. "It's so far away."
He said he wasn't even that familiar with Kansas University.
"I have heard of it. Your colors are, I guess, purple and white?" he said.
- 6News reporter Brooke Wehner and staff writer George Diepenbrock contributed to this report.
Copyright 2018 The Lawrence Journal-World. All rights reserved. This material may not be published, broadcast, rewritten or redistributed. We strive to uphold our values for every story published.