It won't be disputed in an upcoming trial that a Lawrence man killed his girlfriend's 3-year-old daughter while baby-sitting her, the man's attorney said Monday.
"I haven't seen any evidence that would point to somebody else causing those injuries," said Mark Manna, a court-appointed public defender for defendant Jason W. Dillon, 22.
Instead, jurors likely will be asked to consider Dillon's state of mind during the June 18 incident and to decide whether he had the criminal intent required under law to kill Sydni C. Perkins, Manna said.
With Dillon's trial set to begin Nov. 14, Manna has filed a series of pretrial motions, including one asking that all cameras be banned from the courtroom and another asking a judge to suppress one of Dillon's statements to police.
Dillon, a former foster child and Lawrence High School track and field athlete, is charged with first-degree murder during the commission of a dangerous felony - in this case, child abuse. Police testified he admitted he was hung over from drinking alcohol the previous night and had struck Sydni 13 or 14 times in the back of her head while her mother was at work.
The charge carries a penalty of 20 years to life in prison. If jurors can't convict on that charge, prosecutors are asking them to consider the lesser charge of intentional second-degree murder, which carries at least 13 years in prison.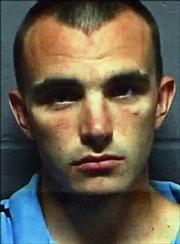 "I think the question is going to be to the jury which of the alternative charges" applies, or whether there's a lesser crime such as reckless second-degree murder that fits Dillon's actions, Manna said.
Ironically, the charge that carries the more severe penalty will be the easier one for prosecutors to prove. To prove first-degree murder in this case, prosecutors must show that Dillon intended to abuse Perkins and that it led to her death, not that he intended to kill her.
But to prove the lesser-charge of second-degree murder, they must show he intended to kill her.
"It's kind of a quandary that we're in," Manna said.
In a series of pretrial motions scheduled for hearing Oct. 7, Manna is asking Judge Michael Malone to bar all cameras from the courtroom, saying it could interfere with Dillon's right to a fair trial.
Manna also alleges that Dillon's interview with Lawrence Police on June 21 before his arrest involved "numerous instances of loud, profane, verbal coercion and duress." He's asking Judge Malone to not allow the contents of the statement to be used at trial.
Other pretrial motions filed by Manna include a request to limit the number of gruesome photographs shown to jurors and to order people in the courtroom to refrain from emotional outbursts.
"While Mr. Dillon understands that this tragic situation is emotionally volatile, this court must ensure that the jury decides the case solely on the basis of the facts presented," a motion states.
Copyright 2018 The Lawrence Journal-World. All rights reserved. This material may not be published, broadcast, rewritten or redistributed. We strive to uphold our values for every story published.