This much is still certain: Lawrence wants to help a family displaced by Hurricane Katrina.
But city leaders said Friday that they were uncertain whether a New Orleans family that was originally chosen to be "adopted" and relocated to Lawrence is actually coming to the city.
Mayor Boog Highberger said the city had not yet received word from the Ursula and D.J. Markey family - who ran a New Orleans training center for parents and children affected by disabilities - whether the family was still planning to come to Lawrence.
"Relocating is a big decision, and they're still discussing it," Highberger said.
City officials announced last week the Markeys had been chosen as the recipients of a program started by community leaders to adopt a hurricane- stricken family, move it to the city and provide it with financial assistance and help securing lodging, jobs and education. Highberger, at the time, said the family likely would arrive this week.
But Rud Turnbull - a Kansas University professor and friend of the Markeys - said life for the family had been busy searching for extended family members who were caught in the storm. He said the Markeys were in Canton, Miss., and were having a family meeting this weekend to decide whether to relocate to Lawrence.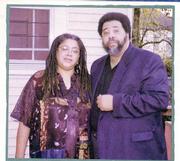 Members of the Lawrence effort said they were understanding and would begin planning to help another family if the Markeys choose not to come. The Douglas County Community Foundation has $16,000 - $5,000 from the foundation and $11,000 in direct donations from the community - in a fund set aside for the adopted family.
"I fully expect the funds that are available will be utilized in the manner that we've expressed to the community," said Sara Corless, executive director of the Douglas County Community Foundation.
The Ballard Community Center is serving as the agency in charge of organizing relief efforts for the family once it arrives. Chip Blaser, vice president for operations at the center, has said about a half-dozen landlords had offered temporary lodging, and there had been donations of furniture, shoes and other necessities.
Any money from the foundation would be granted to the Ballard Center to help provide other necessary goods and services rather than being given to an individual family, Corless said.
Highberger said if the situation was still unresolved by the middle of next week, he would call leaders of the project together to determine the next step in finding another family to help.
Copyright 2017 The Lawrence Journal-World. All rights reserved. This material may not be published, broadcast, rewritten or redistributed. We strive to uphold our values for every story published.