This fall, the Spencer Museum of Art is commemorating the bicentennial of the Lewis and Clark expedition with an exhibition that explores the Corps of Discovery's journey from the American Indian point of view.
Photo Gallery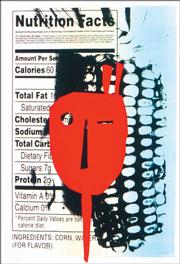 Native view
"Discourse on Discovery: Native Perspectives on the Trail," an exhibition organized by guest curator Joni Murphy, centers on a portfolio of prints by 15 contemporary native artists that the museum recently acquired, as well as a selection of traditional moccasins, borrowed from Kansas University's Anthropology Museum.
The artists in the show confront American history and replace stereotypical views with artistic statements of humor, irony and passion. From Sacagawea to commercial imperialism, each artist deals with some of the more problematic areas of American social history surrounding the expedition.
Murphy says the combination of traditional and contemporary native art forms reminds us of the roles America's indigenous people play in the country's cultural history.
"The Lewis and Clark bicentennial presents the opportunity and the environment for education and change," she writes in the gallery guide. "The sometimes-mythic framework of American history is replaced with a renewed knowledge of cultures and traditions that have long been ignored."
Copyright 2018 The Lawrence Journal-World. All rights reserved. This material may not be published, broadcast, rewritten or redistributed. We strive to uphold our values for every story published.