Kansas University's logo controversy with Kutztown University has taken a serious turn - even as the jokes spread.
Kansas KU officials want the 9,800-student KU in Pennsylvania to help clear up any confusion and to recognize that Kansas KU has superiority in its rights to the two letters, said Paul Carttar, Kansas KU's executive vice chancellor for External Affairs.
"We have something to protect," Carttar said. "We are KU."
But Phillip Breeze, Kutztown U's director of university relations, said the schools aren't really competing. At least 90 percent of Kutztown U's student body is from Pennsylvania - that's required by Pennsylvania law - and the university sells little merchandise outside the Quaker State.
"For 23 years (Kansas KU) didn't seem to notice we were using the letters, so it doesn't seem like they were being harmed," Breeze said.
Kansas KU officials became aware of the similar logos after a Sept. 30 story in the Journal-World. Kansas KU unveiled its logo earlier this year after paying $88,900 to a consultant to help select it and write guidelines for its use.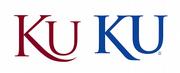 Kutztown did a logo overhaul about two years before Kansas University's for which it paid $20,000.
The logo controversy clearly isn't being taken too seriously by some in Pennsylvania.
On Friday, the Reading (Pa.) Eagle newspaper offered the "Top 10 things Kutztown University can do to respond to the dispute with Kansas University over the use of the KU logo."
Number 10: "Challenge Kansas to a football game to settle the matter, winner take all."
"We can't do that," Kansas KU Associate Athletic Director Jim Marchiony said. "We've got to play Division One schools."
Marchiony said he got a good laugh from the list.
"Usually those top 10s are lame, but I actually thought this one was pretty good," he said.
Kansas KU has the federal registration for the word mark "KU" in higher education, merchandising and intercollegiate athletics, Carttar said.
He said Kansas KU receives more than $1 million annually in licensing revenue and fights a constant battle enforcing its trademark rights and ensuring royalties are paid.
Carttar said he and others have been in talks with Kutztown staff and their legal counsel in hopes of a solution.
"Our number one priority is to the University of Kansas," he said.
Using legal means to settle the issue is possible but not expected, Carttar said.
Possible remedies include cross-licensing or having Kutztown University modify its logo to avoid confusion with Kansas KU. But nothing has been settled yet.
Carttar said he'd also seen the Eagle's top-10 list.
"I've just sent that on to a lot of people," he said. "It's pretty amusing. Don't you think?"
- The Associated Press contributed to this report.
Kutztown's top 10 responses
If Kutztown University officials were worried what to do about sharing a logo with Kansas University, a Pennsylvania newspaper has come to the rescue. On Friday, the Reading Eagle offered "Top 10 things Kutztown University can do to respond to the dispute with Kansas University over the use of the KU logo:" 10. Challenge Kansas to a football game to settle the matter, winner take all. 9. Take advantage of the confusion to book games with Texas and Oklahoma. 8. Sulk because you suspect your top recruits signed with Kansas by mistake. 7. Tell Kansas you can't reach your lawyer because he's busy filing bankruptcy petitions. 6. Revert to Kutztown State University and go with KSU. 5. Force Kansas players to wear those silly TM insignias on their helmets. 4. Switch fonts from Trajan to Zapf Dingbats. 3. License the logo from Kansas for $1 million and ask the state education department to pick up the tab. 2. Change your name to Frisbee University and notify the bloggers if some company wants you to be Plastic Flying Disc University instead. 1. Anagram the school letters into Zwntkuot University and try to psyche out opponents by pretending your quarterback is Mr. Mxyzptlk.
Copyright 2018 The Lawrence Journal-World. All rights reserved. This material may not be published, broadcast, rewritten or redistributed. We strive to uphold our values for every story published.