A fast-food employee who recently moved out on his own after living in foster care is accused of setting a massive apartment-building fire that killed three people.
Lawrence Police on Tuesday arrested Jason Allen Rose, 20, on suspicion of three counts of murder and one count of arson in connection with the fire Friday morning that devastated a 76-unit building at the Boardwalk Apartments, 500 block of Fireside Drive.
"If he started that fire, he can go to hell and back," said Ryan Loffland, boyfriend of Kansas University student Nicole Bingham, who was killed in the fire.
Police said Rose lived at the apartment complex, but it wasn't clear Tuesday whether he lived in the building that burned.
On Friday afternoon, Rose went to First Baptist Church, 1330 Kasold Drive, and presented himself to disaster-relief workers as a displaced resident in need of help, said Jane Blocher, executive director of the local chapter of the American Red Cross.
But as fire investigators conducted roughly 195 interviews in the days after the fire, Rose surfaced as someone "we needed to contact," said Mark Bradford, acting chief of Lawrence-Douglas County Fire & Medical. Bradford declined to talk about a motive, how the fire was started, or what led investigators to suspect Rose, citing the ongoing investigation.
Photo Gallery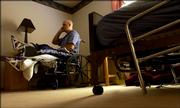 After the fire at Boardwalk Apartments
Rose was arrested about 2 a.m. Tuesday after going to the Lawrence Police Department's west-side station for an interview. As of Tuesday evening, he remained in Douglas County Jail without bond and was expected to be charged this afternoon.
'Out of character'
Even though Rose lived at the Boardwalk complex, police said, the address he listed on jail records was a home at 1149 East 1200 Road operated by The Villages, a Topeka-based agency that provides group living for troubled youth.
Rose was featured in a summer 2005 newsletter published by The Villages. The newsletter said he recently graduated from Lawrence High School and was working two jobs - Montana Mike's Steakhouse and Taco Bell - and preparing to find an apartment on his own.
Lawrence High School teacher Cathy Lyman said she worked with Rose for the three years leading up to his graduation. She described him as eager to please, sensitive and gullible.
Lyman said Rose had family in El Dorado.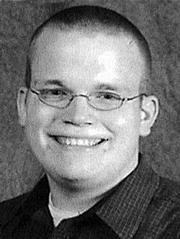 He liked to play video games and work on cars, she said, and she didn't know him to use drugs other than smoking cigarettes. She said he had difficulty interacting with people but that she didn't think he was the kind of person who would set a deadly fire.
"It seems very much out of character," Lyman said.
Rose had a reading disability, she said.
Still, she said he was dependable and held a job for much of the time she knew him. He considered himself a night person and mostly worked night jobs, she said.
Restaurant worker
Lucas Shoup, a manager of Montana Mike's, 1015 Iowa, said Rose had cleared tables and washed dishes at the restaurant for about six months but left the restaurant about two months ago for more hours at Taco Bell.
"He wasn't our best worker, but he did a halfway decent job," Shoup said.
Shoup said Rose was "a good kid."
"I just think he was a little misled in his life," Shoup said. "He joked with some of the staff sometimes, but he pretty much kept to himself. : He had family issues. His dad lived somewhere else, his mom lived somewhere else."
Riddle services
A pair of memorial services are planned for Yolanda Riddle, a social worker who died in the Boardwalk Apartments fire last week. "Our service will be at 3:30 p.m. Friday in the auditorium," said Venida Chenault, academic dean at Haskell Indian Nations University. Riddle, a Navajo, graduated from Haskell with an associate's degree. She later earned a bachelor's degree in social work from Kansas University and a master's degree from Washington University in St. Louis. Area foster parents will host an informal, come-and-go service from 1 p.m. to 3 p.m. Saturday at American Legion Dorsey-Liberty Post No. 14, 3408 W. Sixth St.
A manager at Taco Bell, 1408 W. 23rd St., declined comment.
Investigation continues
Bradford said Tuesday afternoon that police were still interviewing Rose and fire investigators were still at the scene. He asked anyone with more information to call the fire department at 832-7600.
Dist. Atty. Charles Branson said Tuesday it was too early to say for certain what charges Rose would face. The law allows prosecutors to seek the death penalty for "intentional and premeditated killing of more than one person as a part of the same act," but Branson said it wasn't yet clear whether that language could apply to this case.
Branson said he expected to request a bond "in excess of a couple hundred thousand" dollars.
Victims confirmed
Bradford said Tuesday the coroner's office had confirmed the identities of two of the three victims: KU student Bingham and Yolanda Riddle, a social worker with the state's Department of Social and Rehabilitation Services. Family and friends had identified Bingham and Riddle on Monday along with a third person, Jose Gonzalez, 50, an electrician at Quality Electric Inc. in Lawrence.
As of Tuesday, Gonzalez still had not been confirmed as a victim of the fire.
Yvonne Vega, a niece of Gonzalez, said she was stunned by the arrest and struggling to understand how someone could have set the fire.
500 block of Fireside Drive
"It's easier if it's just an accident," she said.
Some people "don't have the humanity that should be there," she said.
Delilah Tidzump, a friend of Riddle's since 1987, said she was "devastated."
"I know we're supposed to forgive, but right now that's kind of hard," Tidzump said. "We've lost someone who was very dear to us."
KU issued a statement mourning the loss of Bingham, a history major who worked in the business office of the Kansas Union and was a member of Alpha Delta Pi sorority.
"The entire University of Kansas community is deeply shocked and saddened by the tragic loss of Nicole Bingham. We offer our most heartfelt condolences to her family, friends and colleagues," Chancellor Robert Hemenway said in a prepared statement.
David Mucci, director of the KU Memorial Unions, described Bingham as a "bright, capable and thoughtful individual upon whom we all relied."
The apartment complex is owned by Boardwalk Apartments LLC. According to the Kansas Secretary of State's office, the registered agent for the company is "SMF Registered Services Inc.," which is located at the offices of the Overland Park law firm Stinson Morrison Hecker LLP. A woman who answered the phone there Tuesday said "the firm has no comment."
Boardwalk Apartments Fire
More on the Boardwalk Apartments Fire
Copyright 2018 The Lawrence Journal-World. All rights reserved. This material may not be published, broadcast, rewritten or redistributed. We strive to uphold our values for every story published.