Greg Andrews works on his own. Maley Wilkins saves and seeks advice. Bobby Steinle supplements his pension.
The area residents - a bricklayer, a bank president and a UPS driver - may come from different backgrounds and work in divergent fields, but they share a goal.
These folks aren't about to get caught short in retirement.
"It's all about choices," said Wilkins, community president for Peoples Bank in Lawrence. "The choices you make today are going to create the world that you know in retirement."
As reports abound that Americans aren't saving enough money for their golden years, Andrews, Wilkins and Steinle offer examples of people making decisions to save money for their futures.
They're just the kind of folks that Stephanie Williams and Leighton Watts hope to one day emulate.
"I haven't even started yet. I'll start eventually," said Williams, a sales representative for her family's new direct-marketing business, Williams Direct. "I keep saying that."
Adds Watts, 23, who cleans dishes and busses tables at the Eldridge Hotel: "It's kind of hard right now. It's never too late to start, but I figure I'll start when I'm 30. I'll have a better job. I'll be starting on a career - a truck driver on the road. Hopefully I'll be married and I'll have kids. It's just hard to say."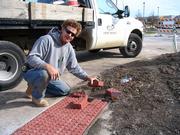 Andrews, who has been laying bricks for 15 years, knows he's better off than most folks. He says his wife has a good job, one good enough for them to essentially live off of.
But to finance retirement, he's putting his rough hands and hard-earned construction expertise to work.
"I invest in real estate - homes. I fix 'em up and sell 'em," he said last week, installing a brick sidewalk near the intersection of Sixth Street and Wakarusa Drive. "I don't want to be laying bricks my whole life."
Steinle, too, is working toward a comfortable retirement.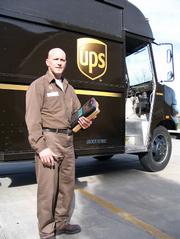 The 42-year-old package truck driver for UPS is counting on his work pension to help ends meet in retirement - he's been with the company for 21 years - but he isn't putting all his nest eggs in one basket.
Steinle also puts money into a 401(k), and his wife does, too, through her job at Pearson Government Solutions. The Steinles also have been working with a financial adviser to help make other investments, especially those focused for their two sons' college educations.
Their retirement planning started six years ago, and Bobby Steinle figures he'll have $250,000 - plus pension proceeds - available by the time he's ready to retire.
"With 30 years at UPS - that's a 30-year pension - and 25 years of 401(k), it'll all add up," he said. "Hopefully we'll be good to go."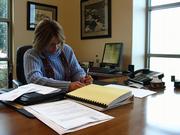 Wilkins, whose bank has $51 million in assets, knows a thing or two about managing money. But, like the Steinles, she and her husband don't hesitate to turn to other professionals to help make sense of all the tax implications and other factors that can affect their retirement savings.
Real estate, IRAs and 401(k)s all make up their portfolio, but the real key - as it is for anyone - is to start putting money away as early as possible, she said.
"Whether it's $20 a month or $2,000 a month, you're putting money away," she said. "You're putting together a plan."
Copyright 2018 The Lawrence Journal-World. All rights reserved. This material may not be published, broadcast, rewritten or redistributed. We strive to uphold our values for every story published.