With the premiere of "Star Wars: Episode III -- The Revenge of the Sith," the finale of the George Lucas saga, set for midnight Wednesday, entertainment editor Jon Niccum wants to know how the Force has brought generations in your household together.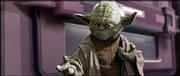 Did you play lightsabers with Grandpa after "Return of the Jedi"? Remember that time Dad waited in line with the kids -- in the rain -- for the opening of "The Phantom Menace"? And how many mothers and daughters sported Princess Leia's nifty hairstyles at school Halloween parties?
Call Jon at 832-7178 or send an e-mail to jniccum@ljworld.com and tell him your multi-generational Star Wars stories. And may the Force be with you.
Copyright 2018 The Lawrence Journal-World. All rights reserved. This material may not be published, broadcast, rewritten or redistributed. We strive to uphold our values for every story published.