All across the land, repositories of family recipes -- kitchen drawers, tin boxes, binders -- are being mined for gems worth sharing with neighbors.
This has been going on for generations, of course, but it has accelerated as the home computer has succeeded the backyard fence as a means of swapping recipes.
For Tom and Alice Bauer of Carmichael, Calif., it means that the contents of a thick manila folder not only are ending up on daughter Elise's hard drive but also in the recipe collections of hundreds of strangers.
Alice Bauer has mixed feelings about seeing her recipes for such dishes as chicken and dumplings, braised turkey legs and pomegranate jelly being used by so many others.
"I come from an age when you held on to your special things, but Elise is very persuasive," Alice Bauer says.
Bauer has come around to the view, however, that sharing is a good thing.
"We're improving the planet," she adds, confident that the family's homey recipes are helping enrich lives, whether they be friends or strangers. "We just like to make very good food. We're not trying to be real chefs," she adds.
The Bauers are a family that relishes cooking together, whether the recipe is one of their own or from another source. About one-fourth of the recipes the Bauers test end up online. Most turn out either "not good" or "good, but not worth the effort," Elise Bauer says.
Anyone who goes online can tap into the family's treasure trove. They're all under "recipes" on Elise Bauer's Web site, www.elise.com.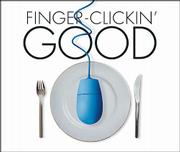 In the jargon of the high-tech community, the younger Bauer is a blogger -- a person who keeps an online journal, or Web log. Like other Web logs, hers focuses on a few of her favorite things -- books she has enjoyed, photos she has taken, quotes that inspire her -- and about 150 recipes.
"I write up what we cook," says Bauer, whose appetizing photos often accompany recipes she posts.
The project began about 18 months ago when she returned home after 10 years in San Francisco, where she was helping companies develop high-tech business strategies, a career she continues out of a home office here.
"I wanted to know how to cook the food I grew up with," Bauer says. "In San Francisco, I was a busy, professional, single woman who ate out a lot."
Both her parents are enthusiastic and exploratory home cooks and, as she joined them in the kitchen to test recipes, she jotted notes and began to post them on her Web site, primarily for her own reference.
Now, she finds herself in the middle of a young but active and fast-growing community of Web logs devoted to gastronomic matters. Some sites focus almost solely on cooking, while others zero in on wine, restaurants or public food policy. Their names often give clues to their content and tone: Blue Plate Bachelor, Fermentations, FatMan Seoul, Love Sicily, Eating L.A., Pastry Elf.
Some bloggers are professionals in the food trade or media, but most are enthusiastic cooks and diners who have found an outlet to share their passion in a way that's fast and reciprocal.
No two food blogs are alike, but they tend to share a few traits: Raves about newly discovered restaurants, rants about dining issues, musings about cooking, links to favored sites or resources, archives of commentaries and recipes, and a means to swap opinions with visitors.
In the first "Food Blog Awards" sponsored recently by the Web site The Accidental Hedonist in Seattle (www.accidentalhedonist.com), www.elise.com was one of four nominees for the best blog for recipes.
Bauer, however, lost to one of the more high-profile Web sites, Chocolate & Zucchini (www.chocolateandzucchini.com), which also won recognition for its writing and design and was declared "best overall food blog."
No one knows how many blogs are circulating in cyberspace, but the prevailing estimate is 6 million, of which anywhere from several hundred to several thousand have gastronomy themes.
"This is a real community. We read each other's blogs and try each other's recipes," Bauer says. A year ago, her site drew 100 visits a day; today, the count is up to 3,000, she says.
The rise in the number of food blogs seems to stem largely from the urge to express oneself coupled with the means to do it inexpensively and easily.
"Everyone has a story to tell, something they feel passionate about, and this is a way to write every day about their passion," says Rebecca Blood of San Francisco, the author of "The Weblog Handbook" and proprietor of the blog Rebecca's Pocket (www.rebeccablood.net).
Pete Snyder, founder and CEO of New Media Strategies in Arlington, Va., which advises businesses about trends it tracks online, agrees. "People always have been passionate about food and wine, and now the Internet is giving them a platform," Snyder says.
As a consequence, the nature and quality of the reading material on blogs is wide-ranging, from tedious and sophomoric to animated and intelligent.
While bloggers don't necessarily subscribe to the usual journalistic standards involving objectivity and reliability, they can develop large and enthusiastic followings among people who appreciate and share their perspective and voice, Snyder says.
Alaina Browne, who started her popular blog A Full Belly (www.afullbelly.com) in 2003, says the ads on her site generate just $50 to $75 a month. "It really doesn't pay for itself," she says.
Like with many others, Bauer started her blog as a hobby, but two months ago it became more commercial when she signed on as an associate of Amazon.com. Now she provides a link to the online retailer so visitors can order cookbooks, utensils and the like. For this, she gets a referral fee from Amazon.com, but it isn't enough to do much more than offset her costs to maintain the site.
"I make a little bit of money, enough to pay for cookbooks. As this grows, maybe there will be more," Bauer says.
She's about to move the recipes to a new site separate from her other musings, the not-yet-running www.simplyrecipes.net, but isn't speculating on whether the new home will become a more expansive and commercial blog.
"I once told my dad that I want to be a publishing diva, so who knows? As long as I continue to be interested in learning how to cook, this will keep up my interest, and I will continue to contribute to it," Bauer says. . . . "My vision for it is to make it as enjoyable for me and as useful for others as possible."
Copyright 2017 The Lawrence Journal-World. All rights reserved. This material may not be published, broadcast, rewritten or redistributed. We strive to uphold our values for every story published.