It's a truism as old as the character himself: Every generation gets the Batman it wants - or deserves.
When the guy in the cape and pointy-eared cowl was created in 1939 by Bob Kane, he was a mysterious vigilante who - unlike Superman, the other big man in tights of that era - flirted with stepping over the line into lawlessness.
Since then, Batman has evolved every decade or so, for reasons of commerce or creativity. Now comes the latest interpretation, "Batman Begins," which opens today - a dark, evocative film and an eagerly awaited rebirth.
Fans are hoping this movie will restore luster to the cinematic Batman and erase the pain of a critical disaster, 1997's "Batman & Robin."
These days, secret heroes loom large on the pop-culture scene. Think Spider-Man or Deep Throat. The whole notion of dual identities is intriguing, not to mention sexy.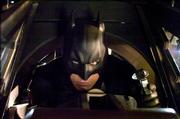 "You're the hero, but you get to have this flair or drama of being mistaken for the bad guy," says Les Daniels, author of "Batman: The Complete History" (Chronicle Books, $18.95).
But to do justice to Batman, certain rules must be honored - rules that "Batman Begins" obeys, for the most part.
Vengeful and vulnerable
How to build a believable Batman? The blueprint goes something like this.
Cross over to the dark side. If you want a Batman minus ambiguity, stick to the humorous version played by Adam West on the 1960s television series or the cheerful boy scout of the "Super Friends" 1970s TV cartoon. But the most complex, satisfying versions of the story portray Batman as a brooding figure obsessed with revenge.
"He's got this gorgeous streak of malice running through him that makes him a really exciting character," said Frank Miller in a National Public Radio interview. Miller created the 1986 graphic novel "The Dark Knight Returns" that brought Batman back to his bad self.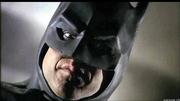 Don't forget the vulnerability. The thing to remember about Batman is he's not superhuman. He can't fly. He doesn't turn green and grow in size. His senses weren't enhanced by a radioactive spider bite. He's a man who can be physically injured, even killed. Also, he's a billionaire who can afford to buy unlimited gadgets. Ultimately, he's Bruce Wayne, a man forever scarred by the fact that his parents were murdered before his eyes when he was a boy. The torment, loneliness and inconsolable anger of that tragedy are what motivate him and what make him extremely human.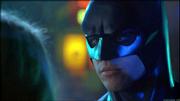 Be a sign of the times. In the trippy 1960s, Batman was played for laughs and pop-art violence on TV. In a similar way, the new "Batman Begins" is in tune with the current preoccupation with global terrorism (the story line involves a plan to destroy Gotham City through weapons of fear). Even more than other superheroes, Batman is adept at reflecting what's happening in the culture at large.
Old pros and leading ladies
When casting, remember Tobey Maguire. In past films, the actors who played Batman haven't exactly been perfect fits. "Michael Keaton? What? Val Kilmer? What? George Clooney? Oh no!" says Jiba Molei Anderson, owner of Griot Enterprises, a Chicago-based comic book and design company, summing up prior attempts.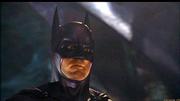 But like Tobey Maguire, who stepped into the "Spider-Man" series at a time when he was still relatively unknown, Christian Bale of "Batman Begins" doesn't have the sort of fame or persona that's distracting, and he's been impressive in edgy parts in "American Psycho" and "Shaft." Says Anderson, "He's got the physicality, the presence. He's got the acting chops. It's a winner across the board."
Pack the supporting cast with old pros. Another problem with past "Batman" flicks? The villains were too broad, and Batman's allies were too muted. "Batman Begins" wisely includes Michael Caine and Morgan Freeman as friends of Bruce Wayne, and Liam Neeson and Tom Wilkinson as foes.
Get your leading lady to fall in love with Tom Cruise. Katie Holmes, who plays Bruce Wayne's childhood friend, Rachel Dawes, in "Batman Begins," handles the duties of the love interest adequately. But the publicity generated by her romance with Tom Cruise (and subsequent rumors that their love is fake and that Cruise's interview with Oprah Winfrey indicates he's out of control) has been a spectacular attention-getter. To succeed, "Batman Begins" needs to draw more viewers than the core comic audience. Holmes may help bring curious celebrity watchers.
Superhero psychology
Is he a brooding recluse? A bachelor in Spandex? An elegant crime fighter? Yes, and more. Batman has had many incarnations over the years, including these five key Bat personas and the traits that define them.
¢ The original version (1939): Grim. Somewhat scary. A dispenser of justice. More conflicted and reclusive than a straight arrow like Superman.
¢ The TV icon (1966-68): Campy and corny. A randy playboy. Possible Peter Pan syndrome. Close friends with his young male sidekick. Not very mature, but Adam West was kind of cute in those tights.
¢ The Dark Knight graphic novel (1986): Retired. Discouraged about his legacy. A heavy drinker. Going through a midlife crisis? The mood here was more brutal and mature - to match a more cynical era.
¢ The movie versions (1989, 1992, 1995, 1997): A rampant case of multiple personalities. The first and second (Michael Keaton) had a nice hint of menace. The third (Val Kilmer) was too stiff; the fourth (George Clooney) too spoofy.
¢ The animated series (1992-95): Immensely stylish. Handsome, but not self-absorbed. Brooding, but not oppressive. Not too scary for kids. Not too silly for adults. Overall, a class act.
Copyright 2018 The Lawrence Journal-World. All rights reserved. This material may not be published, broadcast, rewritten or redistributed. We strive to uphold our values for every story published.