Ramallah, West Bank — Palestinian leader Mahmoud Abbas on Saturday postponed parliamentary elections indefinitely, giving his embattled Fatah party time to halt political infighting and shore up support against a growing challenge from Hamas.
The Islamic militant group angrily accused Abbas of stonewalling but said it would continue to honor a cease-fire with Israel. No new date was announced for the election, originally scheduled for July 17.
Tapping into voter dissatisfaction over years of Fatah corruption, the militant group has captured a number of key races in recent local elections and appears poised to make strong gains in the legislative vote as well. This will be the first time it will participate in legislative elections.
Abbas said Saturday that more time was needed to resolve differences over a new election law. He wants all candidates chosen from national lists, while some Fatah members in parliament prefer voting by district.
"This is to allow for more consultations and for legal measures to take place," Abbas said on Palestinian TV. "Time is short. Postponement was necessary to allow us to finalize the legal measures and consultations between factions."
Abbas said a new date for the elections would be set after discussions with the legislature and rival political parties.
Hamas accused Abbas of trying to improve Fatah's chances with the delay.
"This decision was taken unilaterally ... and it came as a response to the conditions and the atmosphere of the Fatah movement and not because of any national consideration," said Sami Abu Zuhri, a Hamas spokesman in the Gaza Strip.
While accusing Abbas of violating understandings of the cease-fire agreement, Abu Zuhri indicated that Hamas would continue to honor the truce. He said only that Abbas' decision might harm relations with Hamas.
Abbas reached the cease-fire agreement with Israeli Prime Minister Ariel Sharon on Feb. 8 in an effort to end more than four years of fighting between the Jewish state and the Palestinians.
Hamas and other militant groups agreed the following month to honor the truce in return for pledges from Abbas to give them a formal role in Palestinian decision-making. Violence has dropped sharply since then. Recently, however, Hamas threatened to pull out of the truce if the election was delayed.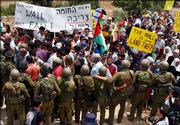 The delay could give Abbas time to hold Fatah primaries, which he believes will yield stronger candidates, and allow him to capitalize on Israel's planned withdrawal from Gaza in August. The withdrawal also could bolster Hamas, whose stronghold is Gaza.
"This plays into the hands of everybody," said independent Palestinian lawmaker Hanan Ashrawi. "I believe the period of calm will continue as an act of will and political commitment by the different factions."
Still, the delay further heightened tensions between Hamas and Abbas. Hamas already is angry about Fatah's attempts to overturn its victories in three recent local elections in Gaza. A court has ordered a new vote, but election officials postponed a revote last week after Hamas refused to participate.
Although Hamas has focused its campaigns on local issues like sewage and ridding the government of corruption, a strong electoral showing would constrain Abbas' efforts to restart peace talks. Hamas is committed to Israel's destruction.
Israel has said it will not resume negotiations until Abbas disarms militant groups like Hamas. Abbas refuses to confront gunmen, hoping instead to co-opt them by bringing them into politics.
Israel had no immediate reaction to the delay. In the past, officials have said Palestinian elections are an internal matter.
Copyright 2018 The Associated Press. All rights reserved. This material may not be published, broadcast, rewritten or redistributed. We strive to uphold our values for every story published.