Gardeners are daring people. The plant industry is constantly coming out with new varieties of old favorites and flora that we've never laid eyes on, but once we do, the unabated lust to grow them in our gardens overwhelms us. We are risk takers with an appetite for experimenting with color, texture, scent and sound.
Alan Stevens, associate professor of horticulture at Kansas State University, agrees.
"I think gardeners are a curious bunch, always seeking some new plant for their gardens," he says. "They find the challenge of learning to grow it and discovering its cultural needs all quite rewarding."
The plant industry has long recognized this demand, and each year new, funky, fun and audacious plants come to the market. With autumn sowing season right around the corner, the thrill-seekers among you may be interested in taking a closer look at some unusual new plants as well as some tried and true flora choices that are unique but underused.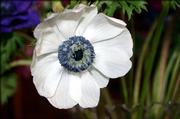 Mary Olson, owner of Tomorrow Landscape Design, recommends choosing plants based on color, texture and hardiness.
"The color doesn't have to come from the flower," she says. "It can come from the leaves."
Mahonia: An evergreen shrub that will provide year-round interest to the garden and attract wildlife, mahonias have rugged stems and shiny leathery leaves that will assume bronze and red tints when grown in full sun. The shrub looks a bit like holly and has very few pest and disease issues. Many mahonia varieties will sport sweet-smelling yellow blooms shaped much like lilac blossoms; in the fall, they generally have purple berries that resemble grapes.
Olson says mahonias must be watered well in order to flower and develop the grapes they're famous for.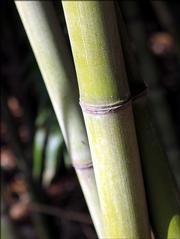 Rubra astrantia: This out-of-the ordinary plant has long-lasting flowers and attractive foliage. Its blooms make an excellent cut flower. The umbel-shaped blooms are prolific in late spring, and, if deadheaded regularly, will put on another show in autumn.
Following the stem down to the ground and pinching near the earth deadheads them. The flowers are petite at only 1 1â2 inches across, so they are best planted in the front of a bed and grouped together for maximum impact. In Kansas, they look best planted with other fall bloomers such as asters, maiden grass and goldenrod.
"From my experience, they do like a moist but well-drained soil with lots of organic matter," says Scott Wisdom, an employee at Sunrise Garden Center, 15th and New York streets. "So make sure to plant them where a hose is handy."
Prairie Smoke: This plant looks like it came directly out of a Dr. Seuss book or a Tim Burton movie. It displays small, pink springtime flowers, which are beautiful, but the real showstopper comes when the blooms begin to set their seeds. The flowers turn to wispy, hairy-looking heads that seem to dance in the breeze. The foliage is distinct as well, with deeply cut leaves. Prairie Smoke is wonderful paired with columbine and ornamental grasses. It's a low-growing plant that prefers full sun.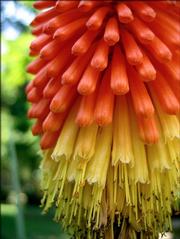 Celandine poppy: This poppy is native to Kansas, so it grows well here and will produce a bright lemon-yellow blanket of cuplike blooms in the spring, which should continue throughout the summer and into the fall. This plant is a fast self-sower, spreading in shady areas and growing 12-18 inches high. The fuzzy, silvery seed pods add interest. The Celandine poppy looks great as a companion with ferns, wild violets and Virginia bluebells.
Anemone: This is an easy-going perennial herb with an underground rootstock, deeply cut leaves and flowers that are perched high atop elongated, wiry stems. They add a fabulous splash of spring to the autumn garden. Anemones come in two categories: Japanese and hybrid. There is not much difference between the two except that the hybrids tend to have larger blooms. This is a hardy plant that is happily located in a shady, protected area; its pink, purple or white blooms will spruce up any dark locale. The blooms are found in single or double varieties and make stunning cut flowers. Anemones look fantastic paired with dark evergreens.
Experts' choices
These unique, different and downright bizarre plant choices will add spark and whimsy to any garden, keeping everyone with a green thumb excited and continually interested in the new and unusual plants that are out there just waiting to be experimented with in your garden.
Preferred annuals
Alan Stevens: "A new annual flower many gardeners will want to try is Euphorbia 'Diamond Frost.' It produces sprays of tiny white flowers similar to baby's breath all summer long. But, unlike baby's breath, it is self-cleaning. The old dead flowers fall off and disappear, maintaining a fresh and vibrant appearance to the plant." Mary Olson: "I love the two new series of impatiens. Unlike the familiar impatiens, flowers are orchidlike. They're not floriferous, but Jungle Gold gives us a yellow for shade pots. And they need less water. Put them with the Koralle fuchsia, and it's a 'wow' combination for a shaded porch." She goes on to say, "The stained-glass series of coleus has been fun to experiment with, though I didn't see many this year, passion vine is also fun to grow with its stunning flowers. "This year I've been growing two varieties of an annual called amaranthus. The A. caudatus flowers are pendulous and come in lime green and red. The A. tricolor's leaves are green, bright yellow and red. They're a tall species - up to 36 inches - which I like in my pots."
Preferred perennials
Olson: "As far as perennials go, this year I've been planting ligularia, which is a versatile plant. The dentate has burgundy undersides with large round leaves and yellowy orange flowers." Stevens suggests adventurous gardeners experiment with Crepe Myrtle: "It is a common plant in the South but an unusual plant here in Kansas. It freezes back to the ground most years but will resprout and bloom profusely."
Bamboo: There are 1,200 types of bamboo, which is a member of the grass family and grows as either runners or clumpers. Both are quite invasive and relatively fast growers, so precautions should be taken before you plant bamboo to help keep it contained.
"Bamboo is versatile and texturally exciting," Olson says. "On windy days, its movement and sound are hypnotizing."
Bamboo comes in yellow, black, green, silver and even white canes; it makes a perfect natural screen and is useful for controlling erosion. It prefers full sun and can be trimmed to any height.
Gas plant: This plant gets its name from its ability to produce a volatile gas. On a calm evening, you can even ignite it with a match and it will produce a brief blue flame that will not damage the flower. The gas plant has 3-inch long leaves that smell of lemon, and it likes to be situated in the sun and not transplanted. Its blooms are white to pink to violet, and although it is a slow grower it will eventually reach about 3 feet in height and width.
"The gas plant has a beautiful flower and makes a nice clump," Wisdom says. "These plants do like rich, organic soil and will handle our heat very well."
Hellebores: This is one of my all-time favorite plants. Few perennials can rival the hellebores; it has year-round interest, makes a great cut flower and is a unique and relatively easy flora to plant in a shady spot in your landscape. Its flowers will bloom for months on end and come in stunning color combinations of black-purple to red-purple, to white, pink and even yellow. The medium saucer-shaped blooms start to appear as early as January and continue well into late April. Hellebores spread through seeds and don't like having their "feet wet."
Olson's advice: "They're easy to maintain, and if you don't deadhead them, they keep their flowers in green nearly all summer."
Pink turtlehead: This plant's flower looks like a turtle's head with its mouth open. They poke their heads out in late summer into autumn and grow 3 feet tall and 2 feet wide in part shade to full sun. It's a dense grower with dark green leaves that likes moist soil and tends to do very well next to ponds or streams. This beauty also attracts butterflies.
Red hot poker: This perennial that comes in yellow, red, orange and a combination of the three colors is a knockout in any garden with its sword-shaped leaves and tubular flowers. Those flowers also look wonderful cut and arranged in a vase. It prefers full sun and does not like to have "soggy feet." It does well when heavily mulched. This plant has such a unique look that it may be best standing alone or grouped together in threes.
Copyright 2018 The Lawrence Journal-World. All rights reserved. This material may not be published, broadcast, rewritten or redistributed. We strive to uphold our values for every story published.