Time is short. It's almost time for my twin daughters to head to college. And we've been having it for a few weeks - The Computer Talk.
"Why do you need a laptop computer?" I asked Bonnie, who's going to major in business.
"I already told you, remember? I'll be using it for music, papers, research and e-mailing - you know, basic stuff like that," she said. "I need a laptop so I can carry it to class and take notes."
"And take notes?" I asked. I was skeptical. But Bonnie seemed serious.
"I'm really a slow writer," she said. "I can type a lot faster than I can write."
Julie, who's majoring in art, had given me similar reasons for needing a laptop: writing papers, listening to music, e-mailing and using Photoshop for art projects. They both told me portability was important.
I'd been hearing their reasons all summer, as I've been looking at computer catalogs.
I'm a little wary about getting expensive computers for my kids.
I've seen their messy rooms. I've cringed at the dents that mysteriously appear on their cars.
And I remember when one of them ran her new cell phone through the wash - learning water and electronics don't mix.
More flexibility
I thought I'd check with Kansas University to see if other families were having similar discussions.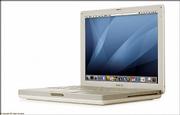 "Incoming students often want to know, should they get a desktop or a laptop computer? We do not require either," said Allison Rose Lopez, public relations and marketing manager for KU Information Services. "We suggest students and parents sit down and talk about what the students' needs are and make a decision accordingly."
Lopez said she didn't have any hard and fast numbers about whether laptops were becoming as popular as desktop models.
"I think you're seeing more, because laptops are becoming more affordable and they do provide more flexibility," she said.
Multitasking tool
More students, for example, are using laptops to access e-mail and the Internet at KU's "Wireless Zones."
The zones are scattered across campus at about 25 areas where students congregate, such as Wescoe Beach, the Kansas Union and Allen Fieldhouse.
Plus, students use laptops for a lot of multitasking activities on the go: writing an e-mail, instant messaging, downloading songs or even bidding for items on eBay.
KU recommendations
Lopez said cost might be the main factor driving a decision about whether to get a laptop or a desktop.
She directed me to a KU Web page - www.technology.ku.edu/internet/systemspecs.shtml - that lists the computer specifications KU recommends for students who decide to bring computers to school.
Most major university Web sites have similar specifications for bringing a computer to campus.
Zack McDougall, technology consultant at the Tech Shop at the KU Bookstores, on two laptops he recommends to students:
Allison Rose Lopez, public relations and marketing manager for KU Information services.
The idea is to make sure your computer is fast enough and powerful enough to access the school's computer network and handle the most commonly used software programs.
(Here's another Web page Lopez says will be helpful to students and their parents that deals with technology and research needs http://www.lib.ku.edu/new2ku/.)
Tech stuff
KU's site lists the specs for what is considered adequate, plus specs for what is recommended that a student bring.
If you bring a computer, it should be able to run the latest version of Microsoft Office (XP for Windows, Office 2004 for Macintosh). KU also wants you to have the latest version of Microsoft Outlook and a Web browser of your choice. The school recommends Mozilla Firefox, whenever Microsoft Internet Explorer is not needed.
Here are KU's "recommended" specs for Windows/PC computers: a 1 GHz processor, Windows XP operating system, 512 MB of memory, 40 GB hard drive, a V.90 (56 kilobytes per second) modem for dial-up connections, a 100/1000BaseT Ethernet card for direct network connections and a CD-R/DVD combo drive.
For Apple's Macintosh computers, KU recommends a PowerPC G4, 800 MHz or faster processor, the Mac OS 10.3 (or newer) operating system, 512 megabyte or more of memory, 40 gigabytes of disk storage, a V.90 (56 kilobytes per second) modem, a 100/1000BaseT built-in Ethernet card, and a CD-R/DVD drive.
The specs don't say it, but you also probably want a laptop that is fairly light (around five pounds or less) that will slip easily into a backpack. And it should probably be durable if you're going to carry it around.
Bundling it up
Dozens of laptop models will fit KU's minimum or recommended specs, ranging from about $500 to $3,000 or more.
Models that usually get high marks among computer magazine reviewers are IBM Thinkpads, Toshiba, Sony, H-P, Dell and Apple PowerBooks and iBooks.
With so much to look at, I got some help from Zack McDougall, the technology consultant at the Tech Shop at KU Bookstores.
McDougall said the Tech Shop, a nonprofit service for students, worked with Dell and Apple to bundle together a laptop and service agreement for students that includes educational discounts.
The Dell student bundle includes the Dell Latitude D610 laptop, a three-year service contract and a 128-megabyte USB flash drive, all for $1,199.
McDougall said the best Apple bundle is built around the new iBook 12-inch model, which was released by Apple this week.
The iBook is bundled with a three-year service agreement and a 128-MB USB flash drive, all for $1,249.
McDougall said the iBook also has a larger hard drive than the Dell D610 (80 GB compared to 60 GB). The iBook also has Bluetooth capability, which enables is to wirelessly run printers, scanners and other peripherals up to 30 feet away.
Apple also is including an iPod Mini (about $179) with any student computer purchased through September.
Dry books?
The more I read about the new Apple iBooks, the more I was leaning toward them.
Durability is important - thinking about how rough my daughters have been on some of their other possessions.
Apple says the outside of the iBook is made with "ultratough polycarbonate plastic - the same material used in bulletproof glass - with an internal magnesium frame for added strength."
The new iBooks also have a "sudden motion sensor" designed to keep from damaging data on the hard drive if dropped.
Then I thought about the time one of my daughters put her cell phone through the wash.
I checked the specs, but there was no mention as to whether an iBook is designed to survive through the rinse and spin cycles.
I hope we aren't the ones to find that out.
Copyright 2018 The Lawrence Journal-World. All rights reserved. This material may not be published, broadcast, rewritten or redistributed. We strive to uphold our values for every story published.