In the last half of the '80s, Dinosaur Jr. roamed the earth, or at least the alt-rock universe.
They would have preferred to be simply Dinosaur, except a psychedelic band from San Francisco laid prior claim to the name, forcing singer-guitarist J Mascis, bassist and sometimes vocalist Lou Barlow and drummer Emmett Jefferson "Murph" Murphy III to add a Jr. after the 1985 release of their debut.
They toured behind the album "Dinosaur" and its descendants, 1987's "You're Living All Over Me" and 1988's "Bug" (all recently rereleased with extras by Merge), and as brutally loud and explosive as the band was on stage, it often seemed even more explosive offstage, a cauldron of seething tensions and unresolved hostilities bubbling over into legendary public displays of non-affection. Finally, the domineering Mascis booted Barlow from the band. Mascis and Murph made two more Dinosaur Jr. albums (and Mascis four more basically solo albums under the name before the band called it quits in 1997). Meanwhile Barlow focused on his bands Sebadoh and the Folk Implosion.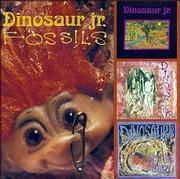 Thanks to a Jurassic spark, the Dinosaurs are once again roaming and rocking, though Barlow reports Mascis no longer lives to torture him as he "totally did" in the old days.
"And he very freely admits that," Barlow says. "But ... I've kind of developed an appreciation for that. When they kicked me out of the band, I was then free to find my own voice and form bands that were based on democratic principles. But J had to send me on my way, otherwise I would have been happy just to mope around in his shadow for ages."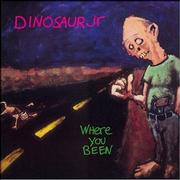 According to Barlow, "What happens musically with us is really cool, and now that there isn't any baggage involved, it's much easier for me to appreciate the music. And I kind of get off on being on stage with these guys again - it's pretty funny."
For a long time, it wasn't. There was a lot of sniping, and four years ago Barlow ranted at length against Mascis in Michael Azerrad's "Our Band Could Be Your Life: Scenes From the American Indie Underground, 1981-1991," about 13 influential punk and indie rock bands that anticipated the commercial juggernaut of grunge.
"People change," Barlow says, "and J's a lot more tolerant. I made a huge mistake about how much I hated J. I hated him for the way he treated me; I actually really like him personally and Murph as well. Now there's a basic respect happening, and it's just very easy for me to forget and drop all grudges."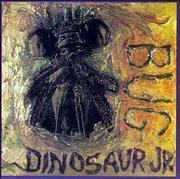 The reunion seeds might have been sown in 2003, when Barlow was touring in England and ended up sitting in with Mascis's Stooges cover band on "I Wanna Be Your Dog."
"It gave me a signal: Maybe J just doesn't remember how much he hates me! Or maybe he doesn't (hate me)," Barlow says. When the book had come out where I was saying all this horrible stuff, I was left with such an empty feeling. When I saw that J was 'OK, whatever, sing with us, I don't care,' I thought maybe we'll play together again."
Dinosaur Jr. is often credited with creating the blueprint for the sound - hard-core punk meeting classic rock over melody and old-fashioned guitar solos - that Nirvana would take mainstream at the start of the '90s. It's particularly true of Dinosaur's middle, and best, album, "You're Living All Over Me."
"I've made a lot of noise in my life," Barlow says. "Dinosaur was a very important formative experience for me, and to revisit it is a gift."
Copyright 2018 The Lawrence Journal-World. All rights reserved. This material may not be published, broadcast, rewritten or redistributed. We strive to uphold our values for every story published.