Premium replacement headlight bulbs are marketed as a functional and cosmetic improvement over the conventional bulbs found in most cars. But are they? We recently tested five top-selling models to find out.
Premium replacement bulbs such as the APC Plasma Ultra White, GE Nighthawk, Philips CrystalVision, Sylvania SilverStar, and Wagner TruView try to mimic the whiter, brighter light of the high-intensity-discharge (HID) lamps that are standard equipment on some pricey vehicles. HID lights can be brighter than conventional halogen bulbs, but illuminated distances are often just comparable. (Headlight distance is vital because the sooner an object is illuminated, the better the chance of avoiding it.) One clear advantage of conventional halogen lighting over HID is that, when the former requires replacement, you need only change the bulb - usually a simple task for most backyard mechanics. With high-intensity-discharge lights, the entire assembly must be replaced - an expensive proposition.
Premium halogen replacement bulbs attempt to offer some of the benefits of HID lights while fitting into the vehicle's original headlight assembly.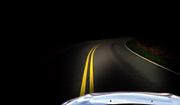 The five bulbs we tested are priced between $26 and $40 a pair (two to three times the price of standard halogen bulbs) and are sold in discount or auto-parts stores. Our test bulbs claimed Department of Transportation-standard compliance. Noncompliant bulbs may be marked as "for off-road use only."
Our tests were both subjective (to determine how well distant objects could be seen by the human eye) and objective (measuring bulb illuminance, or brightness). Three test vehicles - a Chrysler Sebring, a Toyota Camry, and a Honda Ridgeline - were used to provide a variety of bulb sizes and original equipment (OE) performance. (The Wagner TruView was not available for the Honda.)
We measured distance outdoors on a moonless night, from a stationary vehicle. Black, unlighted signs were set up at various distances, and our engineers recorded which were visible from each vehicle with each set of bulbs. To test claims of increased brightness, we moved inside a dark building and placed a light sensor 50 feet in front of each vehicle - at different heights, both on center and to the right to simulate a roadway shoulder.
Subjectively, all five bulbs emitted a whiter light than OE bulbs. That could prove attractive to buyers seeking the look of HID lights: Studies show that some drivers prefer driving behind whiter light than the more yellow light of most OE halogen bulbs. But that doesn't mean you can see farther.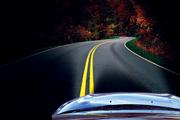 In our distance tests, only the GE Nighthawk improved low-beam sight distance, and then just for the Honda Ridgeline. Generally, low- and high-beam distance either remained the same or decreased with the premium replacement bulbs.
Meanwhile, results of our brightness tests showed some localized improvements, but no one replacement bulb scored consistently better than OE. The Nighthawk and APC Plasma Ultra White improved illuminance in more tests that the other bulbs, some of which did not perform as well as stock bulbs.
Premium replacement bulbs may be cosmetically pleasing - our tests showed that they do yield whiter-looking light than original-equipment bulbs - but they don't offer a consistent performance advantage. In fact, they can perform worse than OE bulbs. Much of a headlight's distribution of light is dictated by its reflector and lens, factors that remain unaffected by changing the bulb. And the combination of higher price and some manufacturer specifications of a shorter life span than standard replacement bulbs adds up to increased costs.
Bottom line: Outfitting your car with these dazzling premium bulbs may not be such a bright idea.
Copyright 2018 The Lawrence Journal-World. All rights reserved. This material may not be published, broadcast, rewritten or redistributed. We strive to uphold our values for every story published.