When stores such as Home Depot, Barnes & Noble and Wal-Mart monitor your return behavior this holiday season, they're not tracking how many times you walk through their doors. Rather, these large retailers and others are checking the frequency with which you return items. And they're cracking down on customers who bring back items too often or for too much money.
The reason, retailers say, is to curb fraudulent returns, but these policies easily can snag innocent shoppers.
Retailers usually are quiet about how they use the data, but Wal-Mart announced last year that it began using its return-tracking system to alert cashiers to customers who bring back more than three items without receipts within 45 days. Those customers must get a manager to approve their returns.
More than a dozen other retailers - including Express, K-B Toys, Sports Authority and Staples - use Return Exchange, which maintains return-tracking databases for stores. The company's system automatically instructs cashiers to reject return items when customers exceed certain limits. The Return Exchange would not tell us exactly how many returns cause your name to get blacklisted, saying it varies by retailer. (The retailers also were mum on the subject.) But Return Exchange assured us that if your return behavior gets you blacklisted, the company will send you a copy of your file if you ask for it.
The bottom line is it's best to avoid frequent returns, especially at stores that use a tracking system. To find out whether a store uses Return Exchange you can look for signs near the register announcing the service or ask a salesperson. Stores that use the system scan your driver's license or other photo ID when you return an item. If you don't comply, your return may get rejected.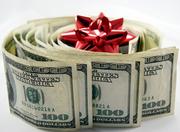 Of the major retailers that we called, the ones that don't use Return Exchange and have liberal return policies include Costco and Nordstrom. Both retailers allow you to return most any item any time. (Costco recently limited computer returns to six months.) Other companies with virtually unlimited return policies include L.L. Bean and Lands' End, although you may have to pay about $6 to ship an item back. Most of the retailers we called limit returns to between 30 and 90 days for the majority of store merchandise. Check store policies: They're often spelled out on receipts, on a sign in the store near the register, or on the merchant's Web site.
If you think you might return an item, resist the temptation to snip off the tags or tear apart any plastic packaging. Electronics retailers such as Best Buy, Circuit City and Apple may charge a 10 to 15 percent "restocking fee" on certain products if the box is opened before the item is returned (unless it is defective). Amazon.com will take off a whopping 50 percent of the returned item's price if a CD, DVD or software package is opened or a book has obvious signs of use. Barnes & Noble will flat out reject CDs and DVDs without the wrappers. Retailers that don't charge a fee if items have been opened include JCPenney and Costco.
If the item you wish to return is a present and it didn't come with a gift receipt, ask for the original. Many stores allow returns without receipts, but you may have to settle for an exchange or store credit, generally based on the lowest price the item sold for, which may be a lot lower during post-holiday sales.
If you have trouble returning an item, don't waste time arguing with the cashier, who may not have the power to negotiate. Instead, ask to speak with a manager or talk to a representative at the store's customer-service desk.
Copyright 2018 The Lawrence Journal-World. All rights reserved. This material may not be published, broadcast, rewritten or redistributed. We strive to uphold our values for every story published.