As most gardeners know, landscape chores grow less laborious during the cold winter months. But that frees up time to envision what you want your garden to look like next year. Make sketches and jot down favorite plants. Catch up on reading about the garden, while gathering inspiration for the spring season. In between sips of hot cocoa and reveling in this "time off" that Mother Nature has provided, here are a few tasks to keep your thumb green.
December
1: If you're forcing bulbs, bring them into warmer temperatures. They require two to four weeks in a warm spot to bloom.
3: When purchasing a holiday tree, check for green, flexible, firmly held needles and a sticky trunk base. Saw a fresh cut and emerge the trunk in water immediately and at all times.
4: Evergreens (except pine and spruce) can be trimmed now for holiday greenery.
7: Mulch azaleas and rhododendrons.
9: If you're creating a wreath of dried flowers, use hairspray on the finished product to keep the flora in place.
10: If the leaves of your houseplants are brown with dry edges, set up a humidifier. Avoid overwatering houseplants, which require less water and fertilizer in winter.
11: Mound about 12 inches of soil around roses to protect the graft union. Also mulch new plants or tender perennials and strawberries.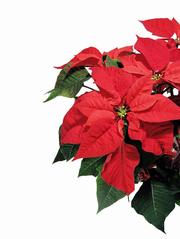 13: Store garden chemicals where they won't freeze and out of reach of children and pets. Empty gas and oil from lawn mower.
15: Extend the lives of holiday plants, such as poinsettias and Christmas cactus, by placing them in a cool, brightly lit area free of warm or cold drafts.
17: Protect shrubs like junipers and arborvitae from excessive snow loads; tie stems together and remove snow accumulation with a broom.
18: Wrap the trunks of young and thin-barked trees with tree wrap or paint them with white latex to prevent bark splitting.
20: Monitor bulbs in storage; look for molding or softening, and toss out the bad bulbs.
25: It's Christmas, and Hanukkah begins at sundown. Give plants or nursery gift certificates to friends and family who enjoy gardening.
28: Check plants under tall evergreens and house eaves to make sure they have sufficient moisture.
30: Gather seeds from the garden; sort and label them for planting in the spring.
January
1: Christmas tree boughs can be used to mulch garden perennials; the discarded tree also makes a wonderful winter habitat for the birds.
3: Repot houseplants, if necessary.
6: Wood ashes from the fireplace can be spread in the garden, but don't overdo it; too much ash will increase the pH too much.
8: Keep road and sidewalk salt away from your plants; use a burlap screen for plants near roadways.
11: Peruse garden catalogs, making plans for the spring garden. Make sketches and order the plants you like.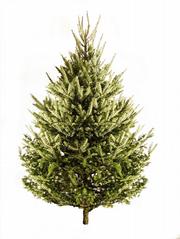 12: Dust houseplants and use warm water to feed them; cold is too jolting.
14: Yank vigorous winter weeds, and be on the lookout for slugs.
15: Move plants while they're dormant. Replant immediately, and keep the roots warm during transport.
17: You can still plant bulbs for spring color.
19: Keep snow accumulation off of plants by shaking them lightly, but let ice melt on its own to avoid damage.
21: Turn compost pile.
23: Keep bird feeders and water supplies full for feathered friends.
25: Order fruit trees.
28: Avoid foot traffic on frozen lawns.
30: Early spring-flowering trees and shrubs - such as forsythia, crabapple, quince and dogwood - can be forced for early indoor blooms by placing cut branches in water in a warm location.
February
3: Continue checking houseplants and apply warm water when necessary.
5: Start seeds indoors for cool-season vegetables (broccoli, cauliflower and cabbage) so they'll be ready for transplanting early in the season.
7: Repair lawn and garden tools.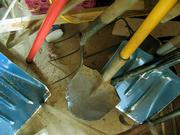 9: Fertilize spring bulbs.
11: If you start to see green in the lawn, it's probably weeds. Try killing them with a post-emergent.
13: Water evergreens if the soil is dry and unfrozen.
15: Prune summer-blooming shrubs, such as buddleia, butterfly bush and spirea.
17: Pull mulch partly away from emerging bulbs.
19: Prune fruit trees and landscape plants, except early spring bloomers, which should be pruned after they have bloomed.
21: Fertilize trees, shrubs and evergreens.
22: Sow peas.
25: Rhubarb, horseradish and asparagus can be planted now.
26: Start artichokes.
28: Plant bare-root roses and fruit trees.
Sources: www.hort.purdue.edu; www.arhomeandgarden.org; www.muextension.missouri.edu; www.oznet.ksu.edu
Copyright 2018 The Lawrence Journal-World. All rights reserved. This material may not be published, broadcast, rewritten or redistributed. We strive to uphold our values for every story published.