Eight straight. That's eight straight 4A boys cross country state championships for Baldwin High.
Coach Mike Spielman has been at the helm for each one.
Claiming the title again this fall makes it a little difficult to argue against naming Spielman, who has coached cross country for 14 years at BHS, the 2005 All-Area Boys Cross Country Coach of the Year.
"Coach Spielman is definitely the best coach in the state," said Bulldogs junior Chris Elniff, the team's top individual finisher with a third-place showing at the state meet. "There's no doubt about it.
"Everything he does is just for the betterment of the team. He pushes us hard, but we're happy to do it because he's just such a great guy and it's just great to be able to run for him."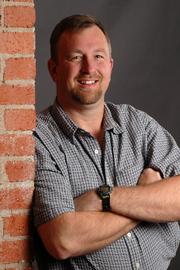 Of course, Spielman said it was an honor to be recognized, but luck had a little more to do with it.
"When your teams run well at state, you get those honors," the BHS coach said. "It's a great honor, but I know there's a lot of other people out there that could coach just as well as I can. I just fortunately have some really good kids running right now."
So for eight straight years Spielman has been fortunate.
No matter how many times and different ways Spielman was asked to acknowledge his prowess, he always turned to his athletes.
"We've just kind of been really lucky to have kids that have kind of found that niche and they pass it on to the ones below them," he said, "and it just keeps going."
Copyright 2018 The Lawrence Journal-World. All rights reserved. This material may not be published, broadcast, rewritten or redistributed. We strive to uphold our values for every story published.